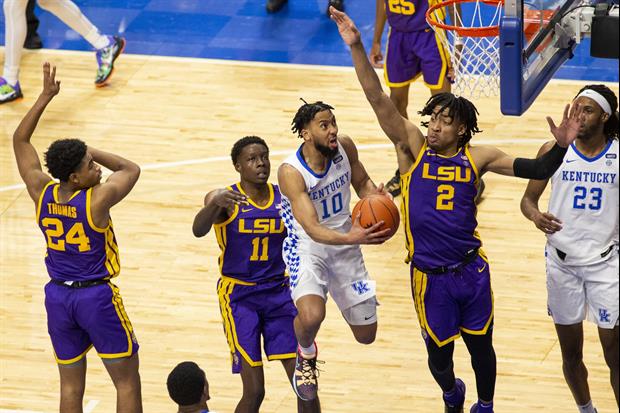 Arden Barnes-USA TODAY Sports
Per LSUSports.net: LEXINGTON, Kentucky – The Kentucky Wildcats used a strong start to put LSU behind early and then dominated on the boards to stop any second half comeback as Kentucky downed LSU, 82-69, Saturday evening at Rupp Arena.
LSU falls to 10-4 and 5-3 after its second consecutive loss. Kentucky is now 5-9 and 4-3 in the SEC. LSU closes out the first half of conference play on the road Tuesday night at 8 p.m. against Texas A&M.
Complete Recap
Box Score
Up Next:
LSU at Texas A&M on Tuesday, Jan. 26 at 8 pm on the SEC Network.
Popular Stories