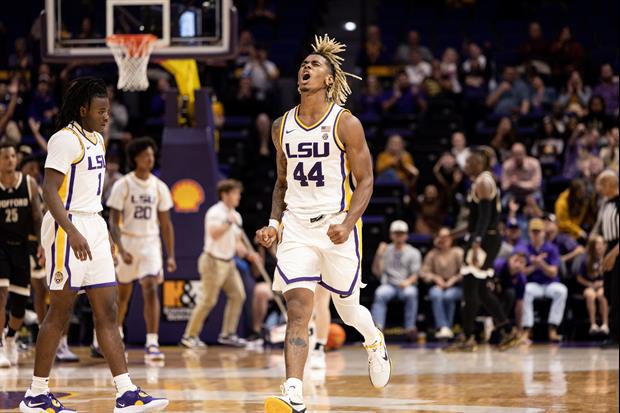 Stephen Lew-USA TODAY Sports
Per LSUSports.net: The LSU men's basketball team rallied from five points down in the final 4:31 of the game to defeat the Wofford Terriers, 78-75, Sunday afternoon at the Pete Maravich Assembly Center.
The Terriers (4-3) had taken a 71-66 lead on the team's 11th three-pointer of the game and the third for Carson McCorkle.
Coming out of an LSU timeout, Trae Hannibal was fouled and made two free throws to cut the Wofford lead to 71-68. But Wofford after a three-point miss got a put back by B. J. Mack to push the lead back to five, 73-68, with 3:40 left.
Hannibal was again able to help LSU with his own offensive rebound that resulted in a layup to bring it back to three, 73-70.
Complete Recap
Box Score
Popular Stories