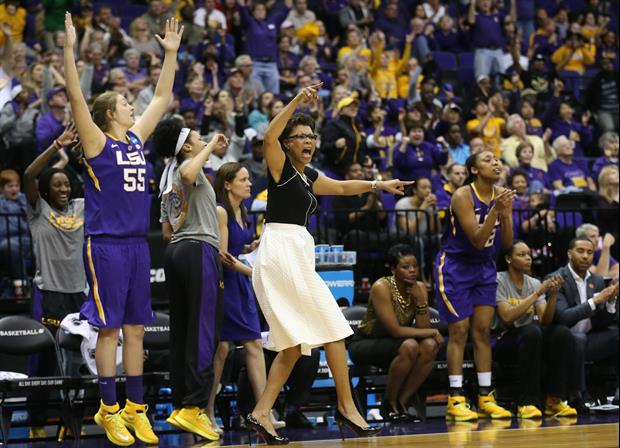 Crystal LoGiudice-USA TODAY Sports
Per ESPN: BATON ROUGE, La. -- Danielle Ballard had 22 points and 15 rebounds, and seventh-seeded LSU overcame a late seven-point deficit, as well as foul trouble, to upset No. 2 seed West Virgina 76-67 in the second round of the NCAA tournament on Tuesday night.
Complete Recap
Box Score
Top Performers
LSU: D. Ballard 22 Pts, 15 Reb, 6 Ast, 2 Stl
West Virginia: A. Bussie 21 Pts, 8 Reb, 1 Ast, 2 Blk
Up Next: (7) LSU will face (3) Louisville in the Sweet 16.
Popular Stories