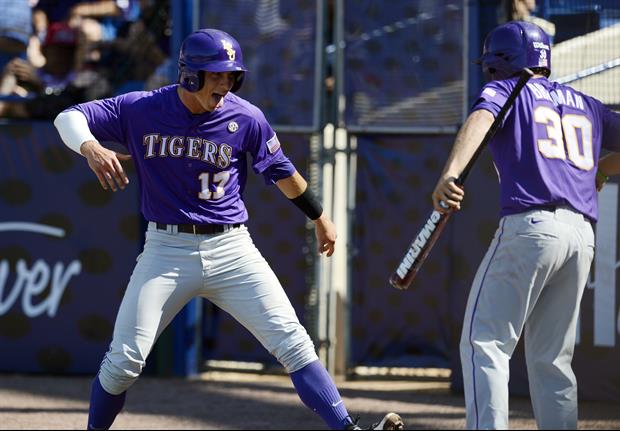 John David Mercer-USA TODAY Sports
Per LSUSports.net: BATON ROUGE, La. – Second-ranked LSU (10-1) exploded for 15 runs on 21 hits against Princeton (0-3) to complete a doubleheader sweep with a 15-4 win Saturday night at Alex Box, Skip Bertman Field. The Tigers posted a 7-2 win over Princeton in Game 1 Saturday afternoon.
Complete Recap
Box Score
Up next: Stephen F. Austin on Tuesday, March 3rd at Alex Box Stadium - 6:30pm CT.
Popular Stories