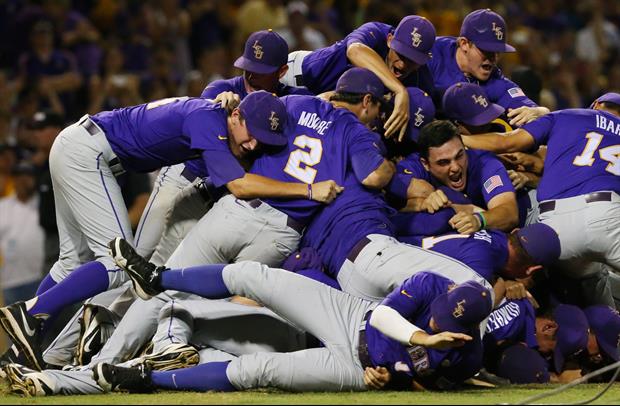 Crystal LoGiudice-USA TODAY Sports
College Baseball Daily released an SEC season preview yesterday. They predict that LSU will finish 1st in the West. Check out what they had to say:
quote:




---

LSU Tigers

2013 record: 57-11 (23-7)
Finish: College World Series (T-7th place)

LSU enters the 2014 season with all the ingredients you need to win a national championship – a bona fide ace in Aaron Nola (1.57 ERA, 126 IP, 122 K's, 0.80 WHIP), quality lineup led by super shortstop Alex Bregman and third baseman Christian Ibarra, and a very good bullpen.

Losing Mason Katz, Raph Rhymes and Jacoby Jones from the middle of the lineup will hurt but it's still a championship type mentality the Tigers will be bringing to the table. It's a crapshoot once you get to Omaha, but if LSU doesn't at least make it back I'll be very surprised.

---
quote:




---

West Prediction Finish:
1. LSU
2. Mississippi State
3. Arkansas
4. Ole Miss
5. Texas A&M
6. Alabama
7. Auburn

East Prediction Finish:
1. South Carolina
2. Vanderbilt
3. Florida
4. Kentucky
5. Georgia
6. Tennessee
7. Missouri

---
LSU opens the season on February 14th vs. UNO at Alex Box Stadium in Baton Rouge at 7pm.
Popular Stories