Tim Heitman-USA TODAY Sports
NFL Commissioner Roger Goodell announced the new plans for the NFL Draft on April 23-25 that will no longer include public events in Las Vegas due to the COVID-19 pandemic.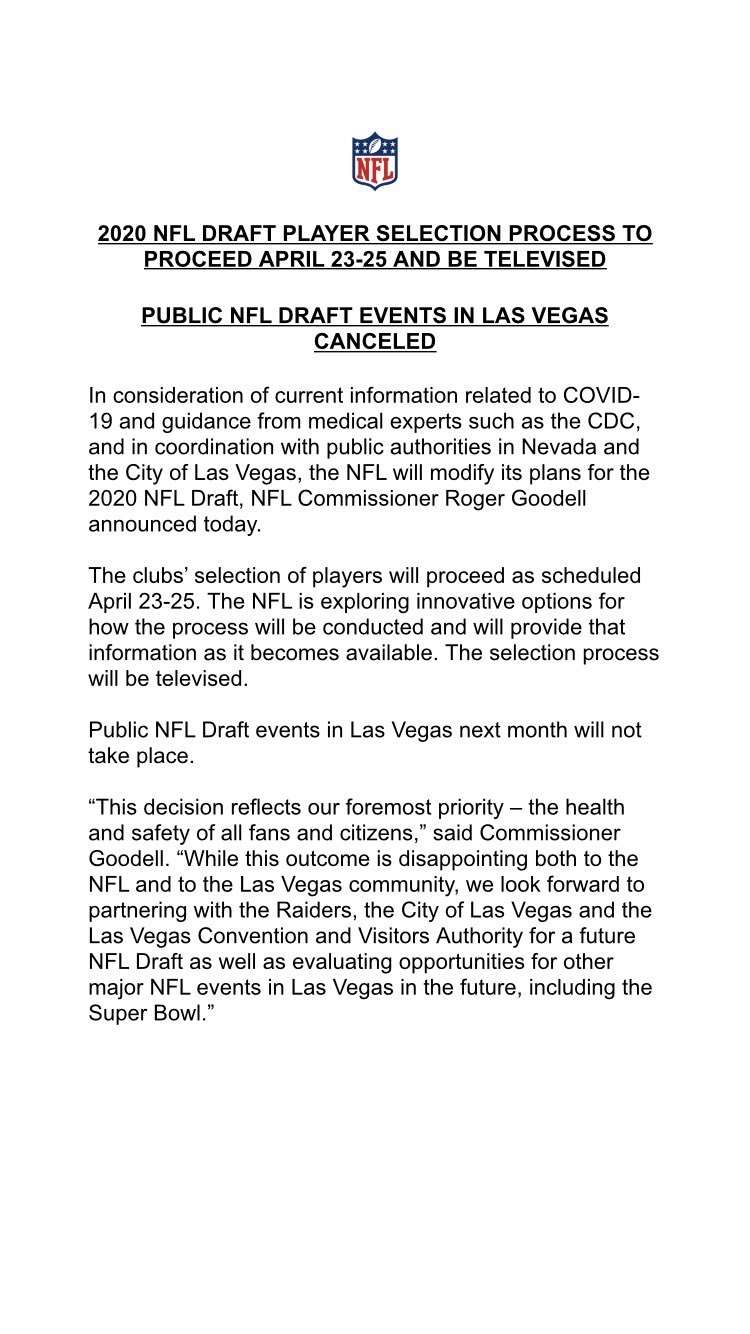 Popular Stories
LSU was No. 4 in the initial preseason rankings.
Booger was on the Finebaum recently.
Check out where the Tigers landed.