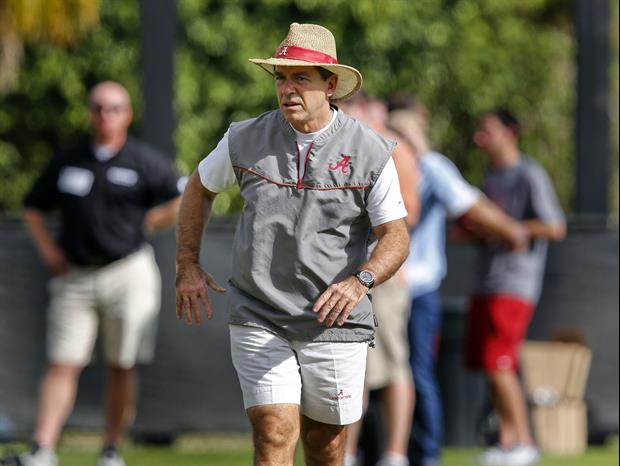 Robert Mayer-USA TODAY Sports
The lawyer of former Alabama football player Jonathan Taylor hopes that his client will be reinstated after the woman who accused him of assault this past weekend recanted her statement to police. Per
AL.com:
quote:




---

"I certainly would hope so," Athens attorney Kim Stephens told AL.com on Wednesday evening. "My thought, from an outside perspective, in light of all the backlash, that coach Saban and university took as a result of the false accusations that were made and the removal from the team, I think it would be hard for him to take (Taylor) back on the team in spite of the recantation.

"But I think fairness would dictate that they'd reconsider and at least talk to the accuser or former accuser in the case, then make a decision based on that."

---
Taylor, 21, was dismissed from the team following his arrest Saturday.
Related:
Popular Stories