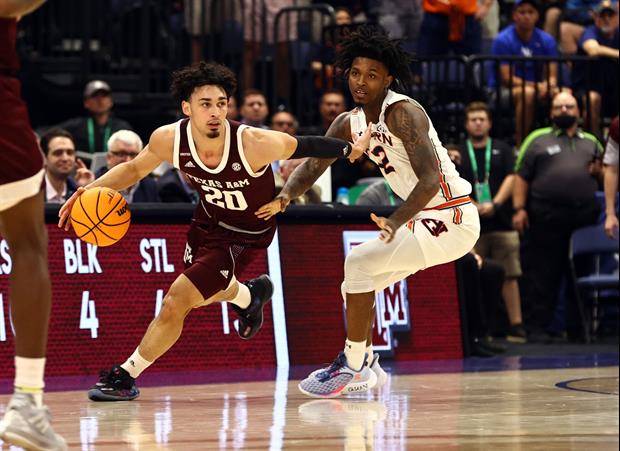 Kim Klement-USA TODAY Sports
Per
SEC Sports:
Texas A&M, the No. 8 seed, continued its improbable run through the SEC Men's Basketball Tournament with a 67-62 upset of 1-seed Auburn in the first of four quarterfinal games Friday at Amalie Arena.
Despite a furious comeback by Auburn in the latter stages, the Aggies controlled the lead for nearly the entire game. The Tigers' last lead of the day came at 3-2 on a Jabari Smith jumper, one of just six baskets they could muster in a disastrous first half from which they never fully recovered.
Texas A&M came out of the gate hot and did not let up the entire first half, while Auburn, on the other hand, struggled to hit shots in the face of a tenacious Aggies' defense.
Complete Recap
Box Score
Popular Stories