SpotCheckBilly
Auburn Fan
Member since May 2020
4595 posts

re: Favorite cold weather comfort foods?
Posted by SpotCheckBilly
on 1/27/23 at 7:08 pm to ForLSU56
In addition to many of the above...

Tortilla soup
Collard green soup
Peposo

Thundercracker
US Air Force Fan
Westsylvania
Member since Nov 2022
276 posts

re: Favorite cold weather comfort foods?
Posted by Thundercracker
on 1/27/23 at 7:21 pm to TidenUP
quote:




---

Corned beef hash, tomato gravy and rice, and cornbread with cream-style corn mixed into the batter.


---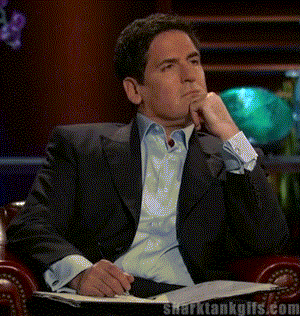 riverdiver
South Carolina Fan
Summerville SC
Member since May 2022
235 posts

re: Favorite cold weather comfort foods?
Posted by riverdiver
on 1/28/23 at 12:31 pm to Thundercracker
Crockpot potato soup, with buttered sourdough bread.

At times I'll eat the soup like it is, or add clams for chowder or shrimp and corn.
BigB0882
LSU Fan
Baton Rouge
Member since Nov 2014
4880 posts

Do you like Thai food?
I've really enjoyed making this Thai soup that is similar to what you can get in most restaurants.
All in a crockpot:
1-2 chicken breasts (1 big chicken breast is honestly enough)
1-2 containers diced mushrooms (original recipe calls for 1 but they shrink as they cook all day and I like a lot of mushrooms so I go with 2 containers)
Carton chicken broth (even better is to use ginger miso broth from Trader Joe's if you got one nearby)
Juice of 2-3 limes
Minced garlic
Ginger paste or just regular ginger
1 tbs fish sauce (use less or omit if fish sauce is too funky for you)
I also add in a heaping tablespoon of red curry paste that I get at Albertsons. It is not spicy. I have a different brand from the Asian store that is very spicy so I would use less of that. You gotta know your curry pastes and their spice level but add to your liking.
Cook in the crockpot on high for 7 hours. After it switches to warm, or when you get home from work, add in 12 oz or so of coconut milk. You can add in with everything at the beginning but it will likely curdle and it just doesn't look appetizing.
I serve over rice with another squeeze of lime, some green onion and a scoop of crunchy chili onion oil.
It's so nice on a cold night and so easyto throw together. I like that you can make it as spicy as you want.
Edit: the chicken will shred just by stirring around the crock pot after cooking. Will not need to take it out and shred with a fork.
This post was edited on 1/28 at 9:35 pm
Back to top
Follow TigerDroppings for LSU Football News