deeprig9
Georgia Fan
Member since Sep 2012
33665 posts

Pepe the Joker
Posted by deeprig9
on 5/4/19 at 10:46 am
3
0
Can yall make pepe the joker?
dehsloot
Auburn Fan
Flori-duh
Member since Jul 2015
998 posts

Spurticus
South Carolina Fan
Columbia, SC
Member since Apr 2011
2921 posts

deeprig9
Georgia Fan
Member since Sep 2012
33665 posts

That's amazing. Thank you.
And if it's not too much trouble, can you add a bunch of Boston University (Not Boston College) stuff on the wall of this gif, where the picture frames are?
From BU's "Go Terriers dot com" ;.... yeah their mascot is a terrier.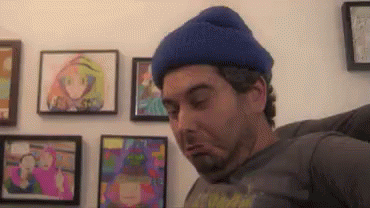 This post was edited on 5/5 at 11:46 am
idlewatcher
Houston Astros Fan
Houston
Member since Jan 2012
40030 posts

re: Pepe the Joker
Posted by idlewatcher
on 5/6/19 at 11:02 am to dehsloot
That's awesome
lsu480
LSU Fan
Downtown Scottsdale
Member since Oct 2007
90776 posts

Back to top
Follow TigerDroppings for LSU Football News