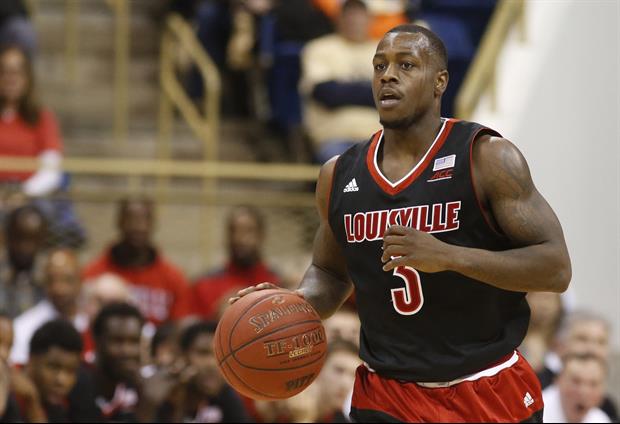 Charles LeClaire-USA TODAY Sports
Former Louisville guard Chris Jones, who was dismissed for the team on Feb 17, has pleaded not guilty to charges of rape and sodomy. Per
ESPN
:
quote:




---

According to the warrants issued, Jones was charged with assaulting two women, both of whom were able to identify Jones as the assailant.

His attorney, Scott Cox, said Jones is cooperating with the police investigation.

"We believe this gentleman is innocent and he's been falsely accused, and he's going to be found not guilty," he said. "We understand there's video potentially in the hallway of the building where this allegedly occurred; also video out in the parking lot. We believe those videos will be exculpatory to Mr. Jones."

---
ESPN also reports that Jones has withdrawn from classes at the university and has moved out of the athletic dorm and into a hotel.
Popular Stories