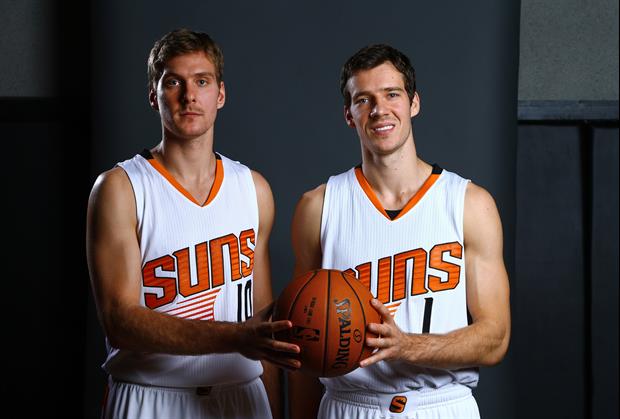 Mark J. Rebilas-USA TODAY Sports
The Phoenix Suns agreed to trade Goran Dragic to the Miami Heat, according to
ESPN.
Dragic expressed that he was not happy with his role on the team this week and made it clear that he wouldn't re-sign with the team in the offseason as a free agent.
quote:




---

"I don't trust them anymore," Dragic said after the Suns practiced Wednesday.

The 28-year-old guard's points and assists are down considerably from last season, when he was third-team All-NBA. He said he doesn't like his role of "standing in the corner" and wants to go to a team where he can "be a point guard, like in the past I was my whole life."

"To be a point guard, to run the team and have the ball in my hands and try to make plays for others," Dragic said. "That's who I am."


---
Phoenix received Danny Granger, Justin Hamilton and two first-round picks from the Heat in return for Dagic and his brother Zoran, who was also included in the deal.
Related:
Popular Stories