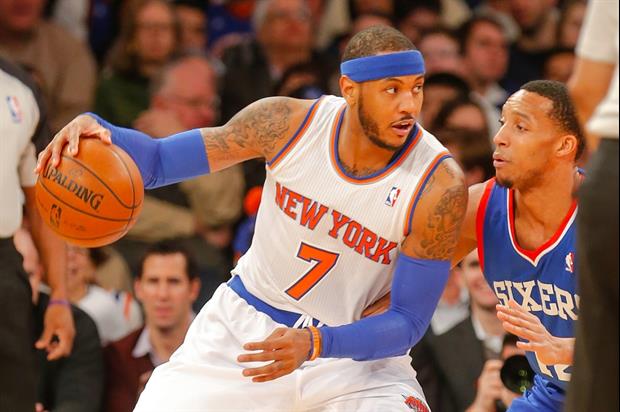 Jim O'Connor-USA TODAY Sports
ESPN
is reporting that Carmelo Anthony will visit with the Chicago Bulls, Houston Rockets, and the Dallas Mavericks once teams are allowed to meet with free agents on July 1st.
quote:




---

The meetings have not been set up because the teams are not yet allowed to contact free agents. But Anthony has decided he will give those three teams a chance to recruit him when they are able to. Anthony's camp informed the Knicks of his decision to visit the three teams.

While there has been speculation that Chicago is at the top of Anthony's list of potential destinations, one source said there is no true favorite in his mind.

---
Some sources believe that both teams in LA, the Lakers and the Clippers are also potential landing spots for Carmelo. And don't rule out Carmelo returning to New York with Phil Jackson and the Knicks.
Related:
Popular Stories