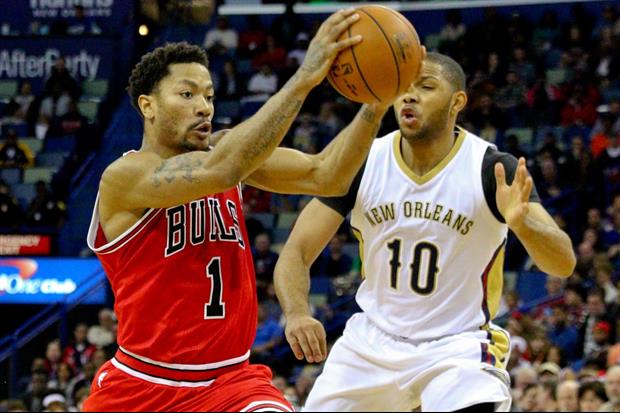 Derick E. Hingle-USA TODAY Sports
Mulitple sources reported Tuesday night that Chicago Bulls guard Derrick Rose will need to have surgery for a torn meniscus in his right knee. Per
SBNation.com:
quote:




---

The Chicago Bulls will be without point guard Derrick Rose for the foreseeable future after an MRI confirmed a torn medial meniscus, forcing Rose to undergo another knee surgery.

According to the Bulls, Rose reported knee pain on Monday and underwent the MRI which showed a tear in the meniscus in his right knee. The injury is the same one Rose had surgery on in 2013. It will be his third knee surgery since 2012 including the torn ACL he suffered in his left knee during the 2012 playoffs.

---
Tough news for the Rose and the Chicago Bulls.
Related:
Popular Stories