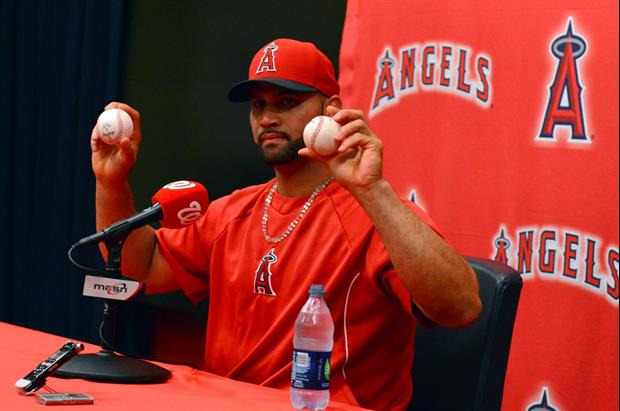 Tommy Gilligan-USA TODAY Sports
Angels first baseman Albert Pujols hit his 499th and 500th homers in the same game on Tuesday night to help Los Angeles beat the Washington Nationals 7-2. Here is what Pujols had to say per
ESPN
,
quote:




---

"It tastes better with a win," Pujols said. "I knew this year, it was going to happen, whether it was tonight, tomorrow, two months from now. So my goal was just to prepare myself every day to try to help this organization win."

Pujols is the first player to collect his 499th and 500th homers in the same game, according to STATS. About three months past his 34th birthday, he's also the third-youngest to get to 500; Alex Rodriguez and Jimmie Foxx were both 32.

---
Pujlos becomes the 26th player in MLB history to reach the 500 home run milestone.
After the game Pujols took to Twitter to thank the fans:
quote:




---

Albert Pujols @PujolsFive
Thank you to all of my fans for the well wishes on my HR#500. I thank The Lord for you, & your support over the years. May God bless you all
9:17 PM - 22 Apr 2014

---
Popular Stories