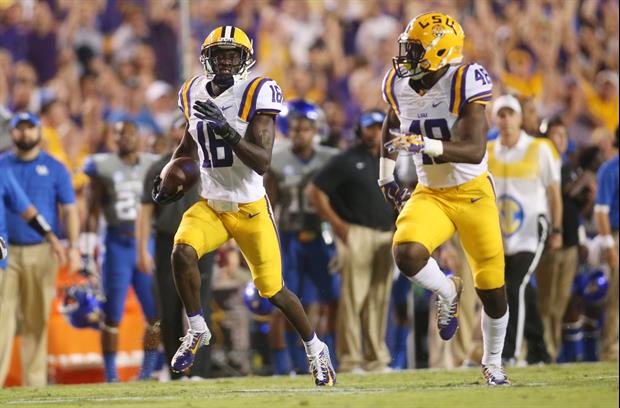 Crystal LoGiudice-USA TODAY Sports
The days off seeing public footage from LSU's practices and scrimmages are long gone, but junior cornerback Tre'Davious White posted this video on Twitter Thursday of him catching punts.
It's a short clip but still impressive.
Based on his comment, maybe White is having a friendly competition with wide receiver
Trey Quinn who recently caught a punt behind is back (video).
Related:
Popular Stories