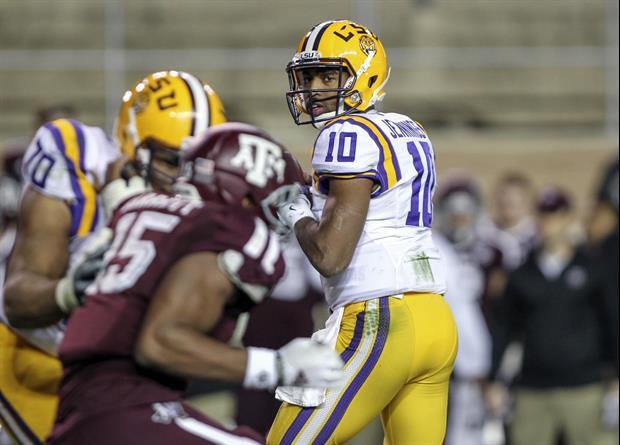 Troy Taormina-USA TODAY Sports
Per ESPN: Texas -- Leonard Fournette ran for a career-high 146 yards and a touchdown, and Jalen Collins had a late interception to seal LSU's 23-17 win over Texas A&M on Thursday night.
Texas A&M was driving late when Kyle Allen threw an ill-advised pass, apparently thinking the Tigers had jumped offside. Collins grabbed the ball, ending the Aggies' last chance.
The victory gave LSU (8-4, 4-4 SEC) eight wins for the 15th straight season, the longest streak in school history. The Tigers have won four in a row over Texas A&M (7-5, 3-5).
Complete Recap
Box Score
The Tigers finish the regular season with a 8-4 (4-4 SEC) record.
Related:
Popular Stories