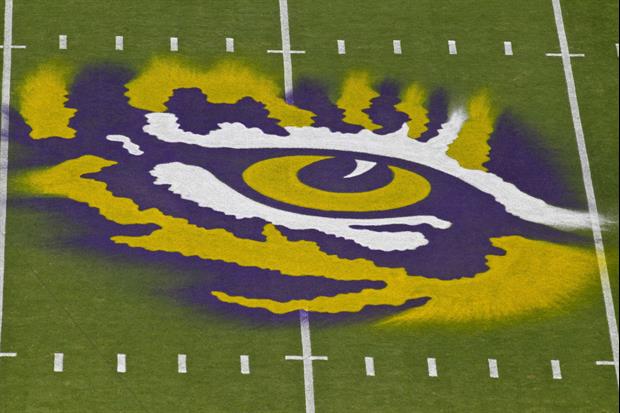 Derick E. Hingle-USA TODAY Sports
Per
LSUSports.net:
Fred Miller, who was a first-team All-American and All-SEC tackle for the LSU Football team before a long and successful NFL career, passed away on Sunday at the age of 82.
Miller played for the Baltimore Colts, who drafted him in the seventh round of the 1962 NFL Draft. He played for the Colts from 1963 through 1972. He appeared in the 1964 NFL championship game against the Browns, Super Bowl III against the New York Jets and Super Bowl V against the Dallas Cowboys.
While his prowess in the NFL was on defense, at LSU he started on both the offensive and defensive lines during his career. He led the way as a key blocker for Heisman Trophy runner-up Jerry Stovall in 1962.
In three years at LSU, the Tigers won a pair of SEC titles in 1961 and 1962. The Tigers defeated Colorado in the Orange Bowl following the 1961 season and followed that up with a 13-0 win over No. 4 Texas in the Cotton Bowl a year later.
The member of the LSU Athletics Hall of Fame and the Louisiana Sports Hall of Fame was also a member of the LSU Modern Day Team of the Century.
As the team's defensive captain, he was part of a Colts' 1968 NFL championship team that shutout four teams, including the Cleveland Browns 34-0 in that title game before the Super Bowl loss. But Miller and the Colts got their redemption two years later, making five tackles in the win over Cowboys.
He was a second-team All-Pro in 1967 and 1968 and a three-time selection to the Pro Bowl in 1967, 1968 and 1969. He played in 133 games in his NFL career and started 123 with 10 fumble recoveries.
That was all despite dealing with chronic back spasms and bum knees that would have sidelined other players.
One of his coaches at Baltimore said in an article written many years after his retirement, "Fred never had a bad game, and he'll never tell you he's in pain."
Miller was also drafted by the Oakland Raiders of the then still young American Football League in the 26th round before eventually signing with the Colts.
Miller was born in Homer, Louisiana, in 1940 where his father was a farmer. He graduated from Homer High School in 1958. He was a four-year football letterman there, mostly playing center and tackle and was a starter in his last three years in high school.
After being traded to Washington after the 1972 season in a purge of Colts' veterans, Miller decided to retire and settled in Maryland where he, according to a Baltimore Sun article, "bought into a hog farm in Havre de Grace. He sold forklifts … and retired as vice-president of a machinery firm that makes corrugated boxes."
Miller's wife of 54 years, Charlene, passed away in 2017. They had four sons – David, Daniel, Jacob and Luke.
The Eline Funeral Home of Hampstead, Maryland is handling the arrangements. The funeral is set for 10 a.m. on Friday (March 3) at St. Bartholomew Catholic Church in Manchester, Maryland.
Related:
Popular Stories