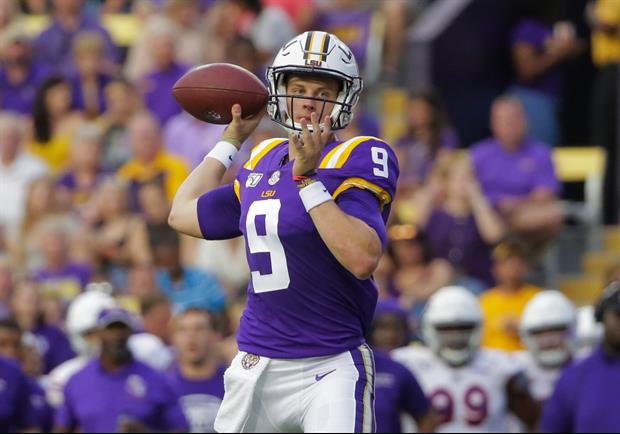 Derick E. Hingle-USA TODAY Sports
Joe Burrow's odds to win the 2019 Heisman Trophy are 4/1, according to Bet Online.
Burrow jumped ahead of Clemson quarterback Trevor Lawrence and only Tua Tagovailoa (2/1) and Jalen Hurts (3/1) have better odds than Burrow.
The senior from Athens, Ohio is 75-for-90 with 1,122 yards, 11 touchdowns, and two interceptions through three games this season.
Burrow will get a chance to improve those stats on Saturday when the Tigers take on Vanderbilt (0-2) in Nashville.
Related:
Popular Stories