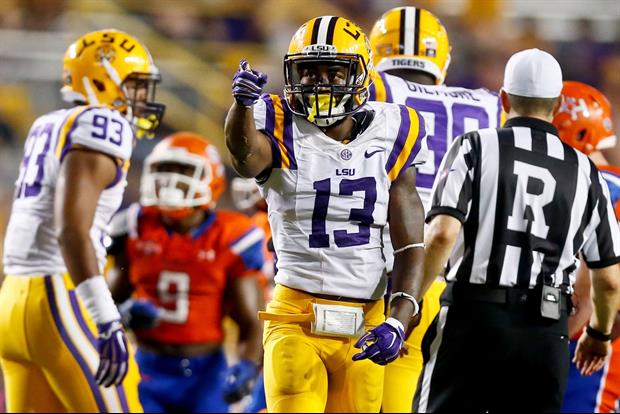 Derick E. Hingle-USA TODAY Sports
LB Lamar Louis
wore a green "no contact" jersey as a result of pec strain that he is dealing with. He injured himself lifting too much weight during a bench press but said he would be able to play in a game if there was one today.
DT Quentin Thomas
returned to the practice field for the first time since December. He played last season with two torn biceps.
DB Dwayne Thomas
missed spring practice as he recovered from knee surgery but was a full go on Thursday and "probably could have played in the spring." according to coach Les Miles.
DB Corey Thompson
has returned to the practice field and was a full go. The senior safety had ACL injury which caused him to miss the entire 2014 season.
Related:
Popular Stories