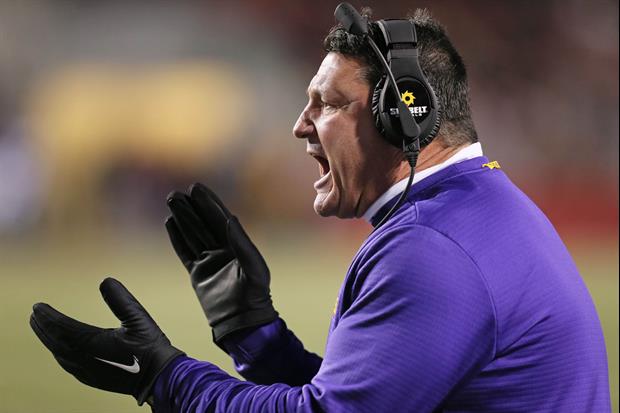 Nelson Chenault-USA TODAY Sports
LSU head coach Ed Orgeron was asked Monday about the success that the New Orleans Saints and his good friend Sean Payton are having this season. His response was great:
Question: "You spent one year with the Saints, you're good friends with Sean Payton, curious if you watched them on Sunday and what you think of how they're playing?"
ED ORGERON:
"I'm a big Saints fan. Who Dat! I mean, I'm in. I'm in. I've been a Saints fan -- I remember the first game whoa, when they sank When the Saints Go Marching In, I believe it was 1967 we listened to it on the radio. So all the neighbors would gather around. So I been a big Saints fan, I'm a big Sean Payton fan, I think he's one of the best coaches I've been with. I know a lot of those coaches, the D-line coach and I coached in college, Ryan Nielsen, I'm good friends with DA, the defensive coordinator, fantastic job. I'm happy for them. I couldn't be happier for Drew Brees, what a great man to represent the state of Louisiana. He and his family."
Related:
Popular Stories