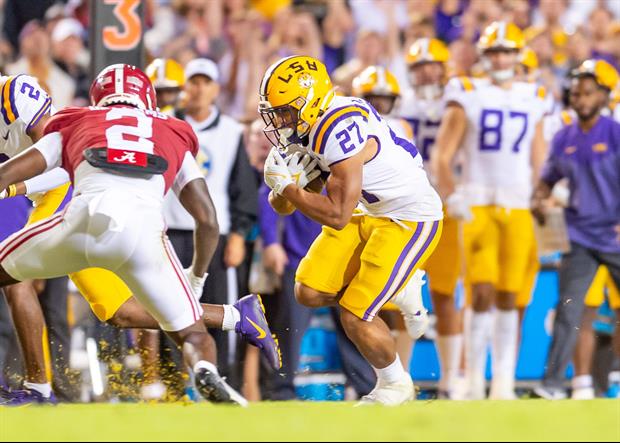 SCOTT CLAUSE/USA TODAY Network / USA TODAY NETWORK
During his press conference on Monday, head coach Brian Kelly was asked for an update on running back Josh Williams, who sat out vs. UAB after getting banged up in the Arkansas game.

Kelly also talked about running back Noah Cain, who ran for 76-yards and three touchdowns vs. UAB.

Q. Just wonder if we could get an update on Josh Williams and if you think he will be back this week. Then Noah Cain's season opportunity last weekend. Just what does his role look like moving forward, I guess?

BRIAN KELLY: I think Noah Cain has helped himself, right? He is not flashy. I don't think he is going to be a guy that makes a ton of people miss, but does he really have to, right?

He plays with low pads. He is physical. He is smart. He catches the ball coming out of the backfield. He is reliable in pass protection, and he is tough to bring down. I mean, I just think I mentioned four or five things that are pretty good to have.

He doesn't have maybe some of those, you know, wow factors, but steady and physical. And I think he leads our team in rushing touchdowns in terms of the running back position. So has been extremely effective for us.

Josh is making progress. As we mentioned, he had a knee sprain. We want to be very careful and take our time and bring him back accordingly, but each and every day, he has made the kind of progress necessary to hope that he can play this weekend.
Related:
Popular Stories