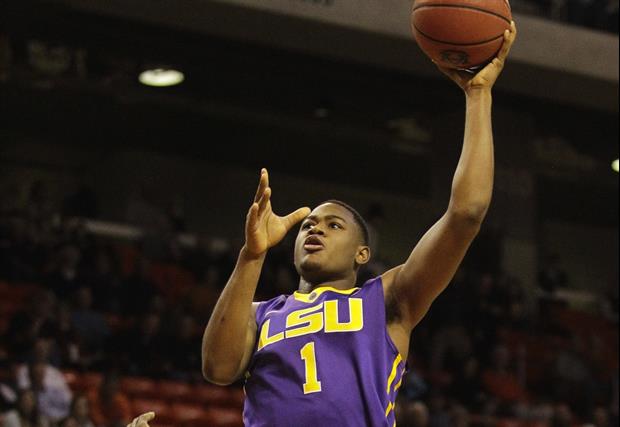 John Reed-USA TODAY Sports
Who:
LSU Tigers (21-8, 10-6) vs Tennessee Volunteers (14-14, 6-10)
When:
Wednesday, March 4 - 6:00pm
Where:
PMAC (13,215 - 45th NCAA) Baton Rouge, LA
How:
***
TV:
SECN
***
Radio:
98.1FM
***
Stream:
SECN+ via ESPN3.com
On February 14th LSU headed to Knoxville to take on Tennessee in the first game after a hard-fought loss to Kentucky. While many were looking for some kind of hangover, the Tigers came out and played one of their best first halves of the season leading 47-20 at the half. The Volunteers have yet to win a game since that beat down by LSU.
Tennessee runs a zone that forces teams to shoot from outside. In their previous meeting, LSU made 9 of 19 three's to soften up the Vol zone, but if shots don't fall this time around, LSU will have to find ways to score. They'll also have to find ways to stop Josh Richardson, Tennessee's do-everything man. The 6'6" PG has a game very few people can stop, and Tim Quarterman will likely get the nod to try his best this go around.
Image Link
While Tennessee isn't particularly tall down low, Tennessee uses a lot of length on the perimeter to make their zone tough to pass through. They are 16th in the country in turnover % defense, forcing turnovers in over 23% of opponents possessions.
Offensively they play patient. They are by far the slowest paced team in the conference averaging only 60.9 possessions per game (LSU averages 70.6). It will be interesting to see what kind of pace this one has.
With Selection Sunday only one and a half weeks away, LSU cannot afford to lose this game. It is imperative that LSU comes out with intensity and drive to get a big win here. Currently, LSU is being seeded anywhere between 6 and 11 with the average being a mid 9 seed, however, losing to Tennessee and Arkansas moving forward could be catastrophic to the Tigers NCAA Tournament aspirations. According to playoffstatus.com, LSU has a 99% chance of making the NCAA tournament if the season ended today, yet less than a 1% chance if they lose their remaining 3 games. That number will drastically increase with a win Wednesday night.
Matchup to Watch:
It's not very often that you find a matchup between two 6'6" PGs, especially in college basketball, but Richardson and Quarterman will be a very exciting matchup in this game. For Tennessee to win, Richardson has to be his best both at scoring and distributing. If Quarterman can pester him defensively, LSU could all but lock up the game with a solid offensive outing.
Keys to the Game:
Defensive Intensity - LSU has had an issue keeping the defensive intensity up when playing against the lower teams in the conference. Hopefully the Tigers have turned a corner on this front, but if it sneaks it's head back into this game, it could be trouble.
Turnovers - LSU has been much better lately, and they only turned the ball over 10.5 times per contest last week. Tennessee likes to force turnovers so LSU has to have crisp passes and stay under control.
Rebound - Lately, Jordan Mickey has not been the rebounding machine he was early in the year. Jarell Martin has picked up the slack, but if both have an off night, Tennessee could take advantage of offensive boards. LSU has the better team, so they cannot allow mental errors like not boxing out to let Tennessee stay in this one.
Prediction:
LSU 70, Tennessee 55
Popular Stories