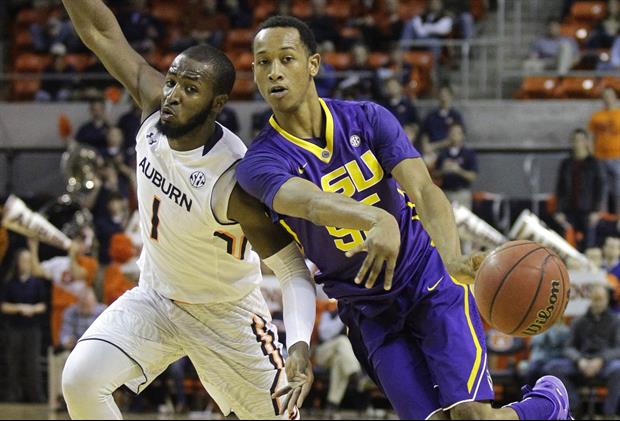 John Reed-USA TODAY Sports
Who:
LSU Tigers (20-8,9-6) vs Ole Miss Rebels (19-9, 10-5)
When:
Saturday, February 28 - 1:00pm
Where:
PMAC (13,215 - 45th NCAA)
How:
***
TV:
FSN
***
Radio:
98.1FM
***
Stream:
ESPN3.com
(Subject to blackout)
This late in the year, every game is a big game, but Saturday's LSU vs Ole Miss match-up has a lot more than usual on the line. Ole Miss is just one game ahead of LSU for forth place in the SEC. With a win, LSU would overtake the Rebels and hold the keys to 4th place in the SEC (and the two round SECT bye). It would also put LSU in great position to make their first NCAA Tournament since 2009.
In these two teams first match-up, Jarell Martin, Jordan Mickey, and Josh Gray each tallied double-doubles. Keith Hornsby led LSU scorers with 23 on the back of 5 of 10 shooting from three. Ole Miss also had 4 players score in double figures with Moody (14), Summers (13), Rhett (15), and Coleby (10).
Image Link
Ole Miss makes a living on the offensive end of the court. They have the second most efficient offense in the SEC. LSU was able to contain that offense last go-around by getting out on the perimeter and defending the guards of Ole Miss. While they aren't a great three point shooting team, their guards affect the game by driving to the hoop and getting to the foul line, where the Rebels shoot an amazing 78.1% (2nd in NCAA).
Ole Miss is has won 8 of their last 10 games, including their last 4 road games, and even though LSU won on the road, both teams will be motivated and excited.
Match-up to Watch:
Stefan Moody and Keith Hornsby will be battling at the off-guard position. In the first matchup, Hornsby won by hitting three balls while also getting to the basket and getting fouled. Hornsby shot a season high 8 free throws in the first matchup, using his 6 inch height advantage to his benefit. Moody has made 66 three's on the season and 117 free throws, so even with his small stature, he isn't afraid to get into the paint and draw fouls. LSU must contain him.
Keys to the Game:
Force Turnovers - LSU's half court offense can sometimes go stagnant, especially if there isn't much excitement. LSU has been able to get going with transition buckets, often as the result of forcing a turnover. Ole Miss is one of the cleanest offensive teams LSU will face and rarely turn the ball over... Who's strength prevails?
Take Advantage of Mismatches - Ole Miss may start 3 players 6'3" or shorter. LSU was able to get a lot of offense on pick and rolls last week and should look to it again. Smaller guards cannot switch on screens, so that puts Ole Miss big men in a tough spot trying to hedge guard penetration while also stopping the screener from diving into the lane.
Rebound, Rebound, Rebound - LSU allowed 23 offensive rebounds in the teams last meeting. TWENTY-THREE. LSU cannot afford to give the Rebels that many second chances given their offensive efficiency. Force 1 shot possessions and LSU has a much better chance of winning.
Prediction:
LSU 78, Ole Miss 76
Popular Stories