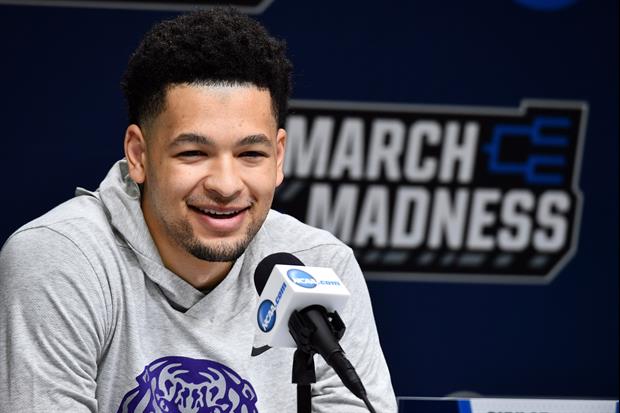 John David Mercer-USA TODAY Sports
ESPN Insider John Gasaway updated his latest
NCAA Tournament Bubble Watch report
and says that LSU "should be in."
quote:




---

Should be in:

LSU Tigers

After a seed-dropping 2-5 stretch in February, LSU found the help it needed in the form of a home game against Texas A&M. The result was a 14-point win for the Tigers and, for now, Will Wade's team has come to a rest in the mock brackets as a No. 8 seed. Skylar Mays drained four 3s and scored 24 for LSU, which will wrap up the season at Arkansas and at home against Georgia. The Tigers continue to generate more scoring chances than their opponents through the combination a low turnover rate (LSU gave the ball away just four times against the Aggies) and a high offensive rebound percentage.

---
The Tigers LSU 20-9, 11-5 SEC with two games left before the SEC Tournament.
Popular Stories