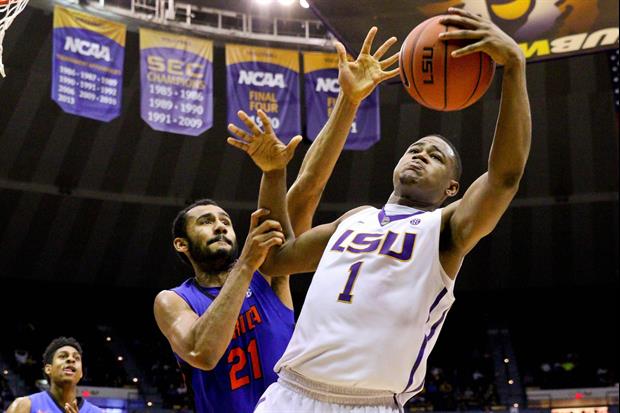 Derick E. Hingle-USA TODAY Sports
Per ESPN: BATON ROUGE, La. -- Jarell Martin scored a career-high 28 points and grabbed 13 rebounds to help LSU beat Florida 70-63 on Saturday.
Martin, who had scored a combined 22 points in the Tigers' two previous games, was 8 of 15 from the field and 11 of 16 at the foul line. The 11 made free throws were also a career-best for Martin.
Jordan Mickey had 13 points and Keith Hornsby added 12 for LSU (19-8, 8-6 SEC).
Complete Recap
Box Score
Up Next: At Auburn on Tuesday, February 24th - 6pm ET.
Popular Stories