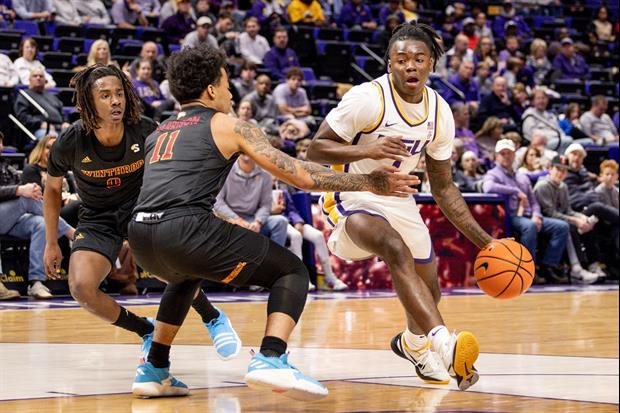 Stephen Lew-USA TODAY Sports
Per
LSUSports.net:
The LSU Men's Basketball team earned their tenth win of the season in Saturday night's 89-81 win over Winthrop in the Pete Maravich Assembly Center.
The Tigers will be back at home in the Pete Maravich Assembly Center on Wednesday, December 21st to face East Tennessee State at 7:00 p.m. CT. The game will be broadcast on the SEC Network and can be heard on affiliates of the LSU Sports Radio Network.
Junior guard Cam Hayes led the Tigers Saturday night with a season high of 25 points, shooting 8-for-11 for two and draining 4-of-6 from three. Fifth-year senior forward KJ Williams followed close behind, contributing 18 points and six rebounds.
Complete Recap
Box Score
Popular Stories