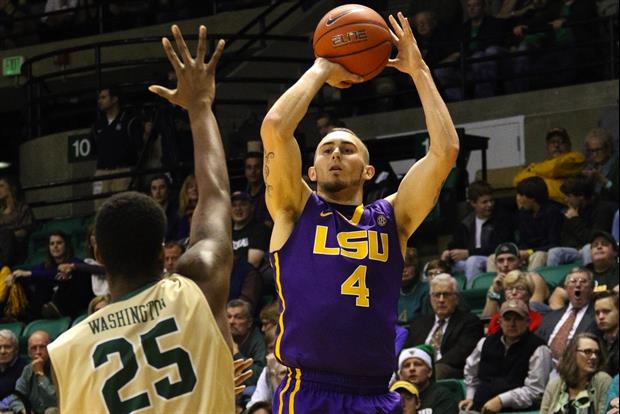 Marvin Gentry-USA TODAY Sports
Per ESPN: Jarell Martin and Keith Hornsby combined to score 49 points to help LSU overcome an early 11-point deficit and defeat UAB 79-70 Thursday night.
UAB made three 3-pointers in the first five minutes to jump out to a 17-6 lead. The Blazers (4-7) remained in front for the rest of the half, using a 3-pointer by Robert Brown to take a 39-33 halftime lead.
LSU (8-2) scored six straight points to open the second half, tying the game at 39. Moments later, a 3-pointer by Jalyn Patterson gave the Tigers their first lead since the opening minute at 44-42.
Complete Recap
Box Score
Top Performers:
LSU: J. Martin 25 Pts, 6 Reb, 1 Stl
UAB: R. Brown 20 Pts, 4 Reb, 5 Ast, 2 Stl
Up Next: Charleston on Monday December 22 at the PMAC - 8pm.
Popular Stories