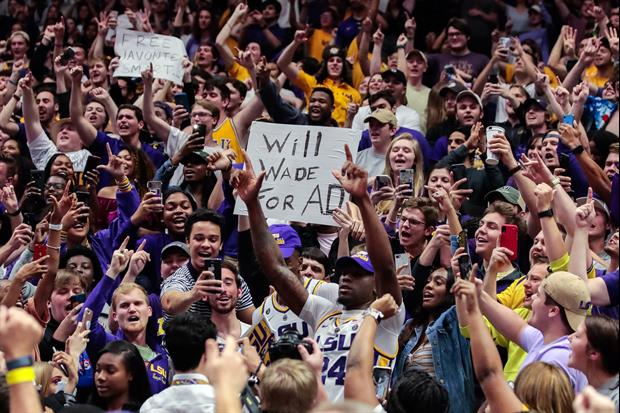 Stephen Lew-USA TODAY Sports
Per
LSUSports.net:
The ladder was no more than eight feel tall, give or take a few inches.
To Skylar Mays, Marshall Graves, and everyone else who climbed it Saturday night, it felt a lot higher than that.
"I feel like," Mays said, "we're on top of the world."
A roller coaster 72 hours after a roller coaster season reached new heights on Saturday, as LSU knocked off Vanderbilt 80-59 to claim its 11th SEC title. The championship had been wrapped up officially with Auburn's win over Tennessee earlier in the day, but an LSU victory meant the Tigers will share this title with no one.
It's all theirs.
Read more.
Complete Recap
Box Score
LSU will be the No. 1 seed in the SEC Tournament which starts on Wednesday, March 13 in Nashville, Tennessee and wraps up on Sunday, March 17.
The Tigers will have a double-bye in the tournament and play their first game on Friday, March 15.
#BootUp
Popular Stories