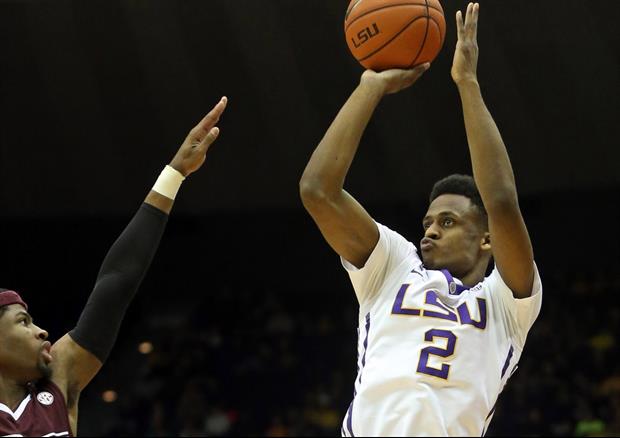 Chuck Cook-USA TODAY Sports
Per ESPN: BATON ROUGE, La. -- Antonio Blakeney scored a career-high 31 points, and LSU moved into sole possession of first place in the Southeastern Conference with an 88-77 victory over struggling Mississippi State on Saturday night.
Complete Recap
Box Score
Top Performers:
Mississippi State: Q. Weatherspoon 12 Pts, 8 Reb, 2 Ast, 1 Stl, 1 Blk
LSU: A. Blakeney 31 Pts, 7 Reb, 2 Ast
Up Next:
LSU at South Carolina on Wednesday, February 10th at 6pm on ESPN2.
Popular Stories