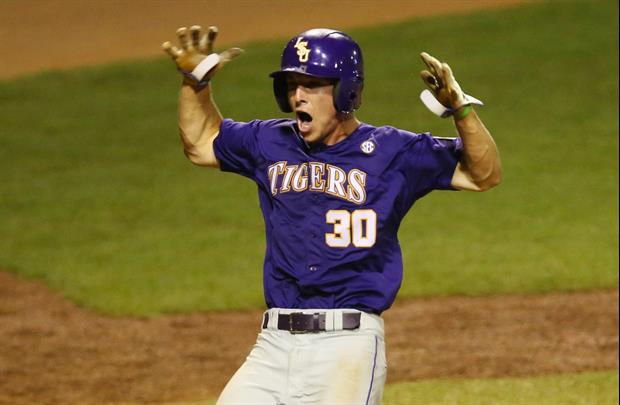 Crystal LoGiudice-USA TODAY Sports
Per
LSUSports.net:
HOUSTON – Sophomore left-hander Jared Poche' fired a season-high 7.2 innings Friday night to lead second-ranked LSU past No. 8 Houston, 4-2, at Minute Maid Park on the first day of the Houston College Classic.
Poche' (4-0) limited the Cougars to two runs on four hits with three walks and four strikeouts while firing 104 pitches.
LSU improved to 13-1 with its 10th straight victory and will meet Baylor (6-6 ) at 3:35 p.m. CT Saturday in Minute Maid Park. Houston dropped to 8-6 with Friday's loss.
Complete Recap
Box Score
Popular Stories