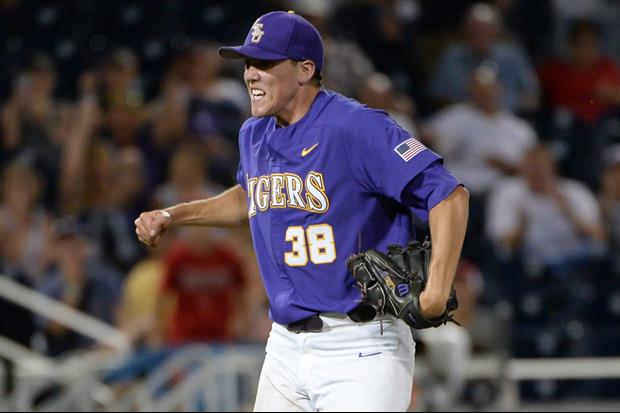 Steven Branscombe-USA TODAY Sports
The No. 18 LSU Tigers (24-14, 9-6 SEC) will play a three-game series at South Carolina (20-17, 6-9 SEC) starting Friday night at 6 p.m. CT. All game will be available to watch online through ESPN's SEC Network +.
LSU leads the overall series with South Carolina, 37-26-1.
Here is a look at the pitching matchups for the weekend, according to
LSUSports.net:
Game 1 - Friday, April 20 – 6 p.m. CT
LSU – So. RH Zack Hess (6-3, 3.71 ERA, 53.1 IP, 25 BB, 68 SO)
USC – RH Logan Chapman (2-0, 3.93 ERA, 34.1 IP, 18 BB, 34 SO)
Game 2 - Saturday, April 21 – 3 p.m. CT
LSU – Fr. RH Ma'Khail Hilliard (7-2, 1.75 ERA, 46.1 IP, 15 BB, 47 SO)
USC – RH Adam Hill (3-4, 4.65 ERA, 40.2 IP, 26 BB, 60 SO)
Game 3 - Sunday, April 22 – 12:30 p.m. CT
LSU – TBA
USC – RH Cody Morris (6-3, 3.61 ERA, 47.1 IP, 18 BB, 50 SO)
Popular Stories