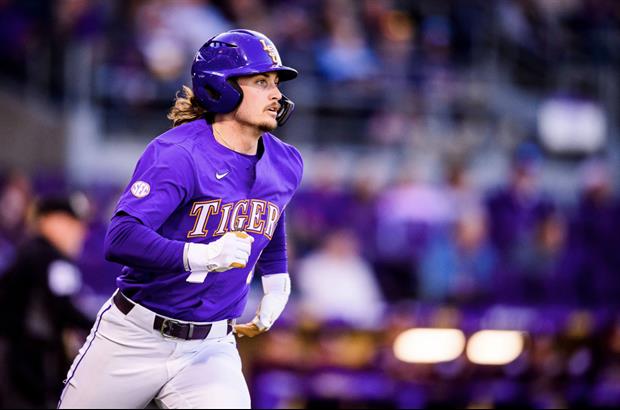 LSU Athletics Photography
BATON ROUGE, La. -- LSU junior centerfielder Dylan Crews was named on Monday by the league office as SEC Co-Player of the Week.
Crews, a product of Longwood, Fla., batted a sizzling .714 (10-for-14) in the Tigers' four games last week with three doubles, seven RBI and nine runs scored.
He was voted the MVP of the Round Rock Classic, leading LSU to the tournament title. Crews hit .692 (9-for-13) in three games at Round Rock with three doubles, seven RBI and six runs.
In the Tigers' 16-4 win over Sam Houston on Sunday that clinched the tournament championship, Crews was 5-for-6 at the plate with three doubles, four RBI and four runs, tying the LSU single-game record for doubles.
On the year, Crews is hitting .565 (13-for-23) with three doubles, one homer, nine RBI and 13 runs. He shared Player of the Week honors on Monday with Jac Caglianone of Florida.
(Release via LSU Athletics)
Popular Stories