A few weeks back I was listening to a homebrewing podcast that interviewed a guy named Sandor Katz. He is the author of a few books on fermenting. His interview got me interested in trying it out myself and I so picked up his book called
The Art of Fermentation.
I started out with some easy fermented veggies. I guess it could be a maque choux or corn salsa or something. Not real sure what to call the base recipe. I pretty much went to the grocery and walked around picking up things I thought would be good together. I ended up with corn, red bell peppers, jalapeños, onions, and peaches.
I cut off the corn and scraped the milk out, then finely chopped everything else. I added two tablespoons of salt. Salt is important as it keeps the bad bacteria at bay long enough for the good yeasts to do their work.
Next I reached my hands in there and sqeezed and mashed everything for a few minutes. This draws the water out of the veggies.
In to the jar it goes.
I topped it up with some water and put some lettuce down over the top. It is important to keep the veggies submerged under the water. You want to limit exposure to aerobic environments as that causes mold.
I placed the jar in my cabinet to keep it out of the light. I let it sit for 2.5 days. You need to burp the jar once or twice a day to keep pressure from building up too much. Here it is after the 2.5 days.: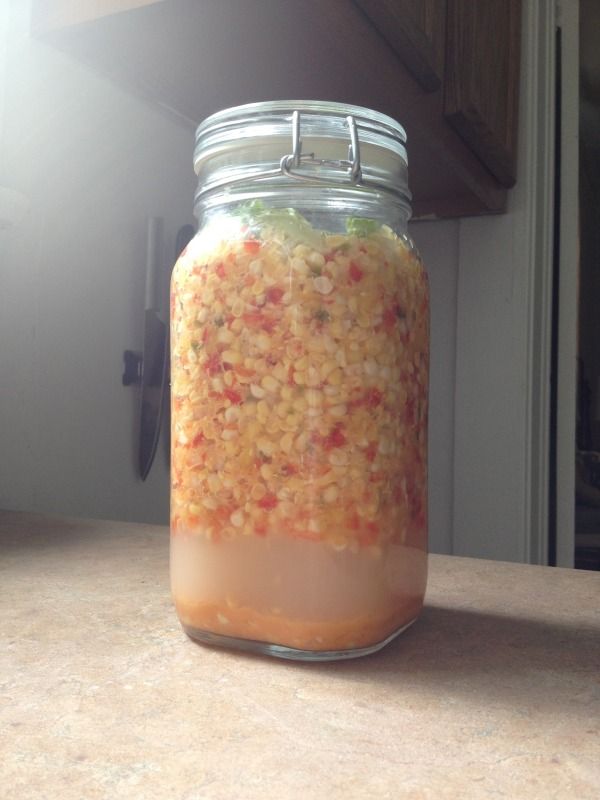 Time to enjoy. Came out pretty good. Next time I will get fancier with herbs and spices. I just wanted to give it a trial run to see how it came out.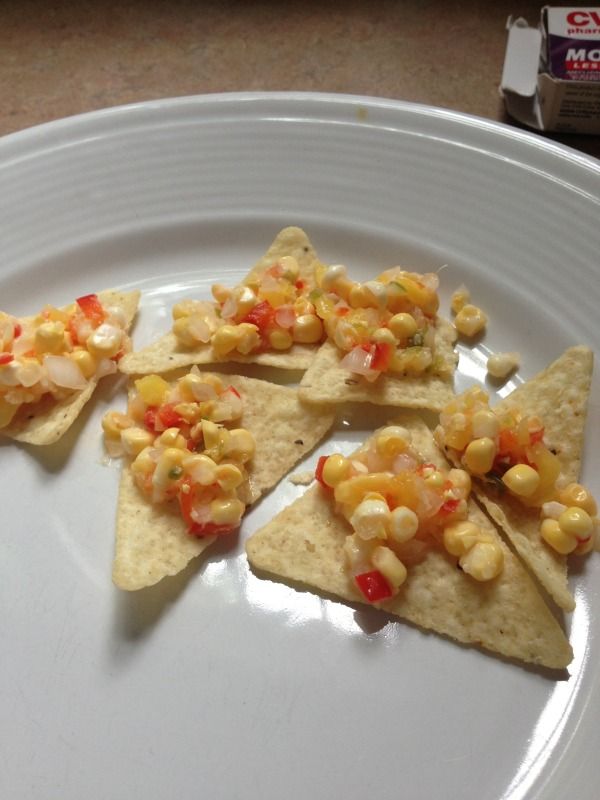 I put in the fridge. it can apparently keep for a good long while in the cold as the acid preserves it. I'm excited to try different recipes.
This post was edited on 8/24 at 4:29 pm