Copyright @2017 TigerDroppings.com. All rights reserved.
Sports Forums
Message Boards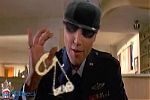 | | |
| --- | --- |
| Favorite team: | LA-Monroe |
| Location: | Florida board |
| Biography: | |
| Interests: | |
| Occupation: | |
| Number of Posts: | 47094 |
| Registered on: | 11/27/2011 |
| Online Status: | Online |
Recent Posts
Message
re: The "call" explained
-
tigerpimpbot
on 6/28/17 at 6:56 am
---
[quote]There were two mistakes on that play. Firstly, that was the one contact Pap couldn't make. Not with 0 outs and Watson on 3rd. Non-soft grounder in the infield to 2nd base is the one hit he couldn't do in that situation. Secondly, absolutely no reason for Slaughter to even think about ...
Jump to Post
-
View Topic
- Replies (0)
re: Blue Lives Matter controversy at PrideFest
-
tigerpimpbot
on 6/27/17 at 10:47 pm
---
[quote]"I am going to speak up here because a lot of assumptions are being made as to the decision of them receiving the award," wrote Ben James, one of the judges, in a Facebook post prior to Carroll's statement. "We at the judges tent could not see any of the flags they were flying because they we...
Jump to Post
-
View Topic
- Replies (0)
re: Worst job you ever had
-
tigerpimpbot
on 6/27/17 at 9:09 pm
---
I worked at a coffee shop during the day and a bar at night for the same owner. Bouncing and door man was ok, but cleaning the bathrooms at the bar after hours was the worst job I ever had. I decided to and ended up going to law school because of that job. ...
Jump to Post
-
View Topic
-
Replies (1)