I know everyone has their own way, so I won't be offended when you tell me what I did wrong
I've made it this way for the last twenty something years (with the exception of the pan sausage, that started about 12 yrs ago). Just to get two things out of the way:
-I'll always do my own roux. I don't care how good it came out of so and so's jar.
-I'll never put a tomato in my gumbo.
Now that that's out of the way, I'll gladly take criticism and ideas. Maybe someone will get a new idea from mine? Anyways, here it is:
First to get all of the prep out of the way.
Boil chicken, remove from the stock and let it cool, shred it into bite size pieces (Save the stock!!! (and filter it))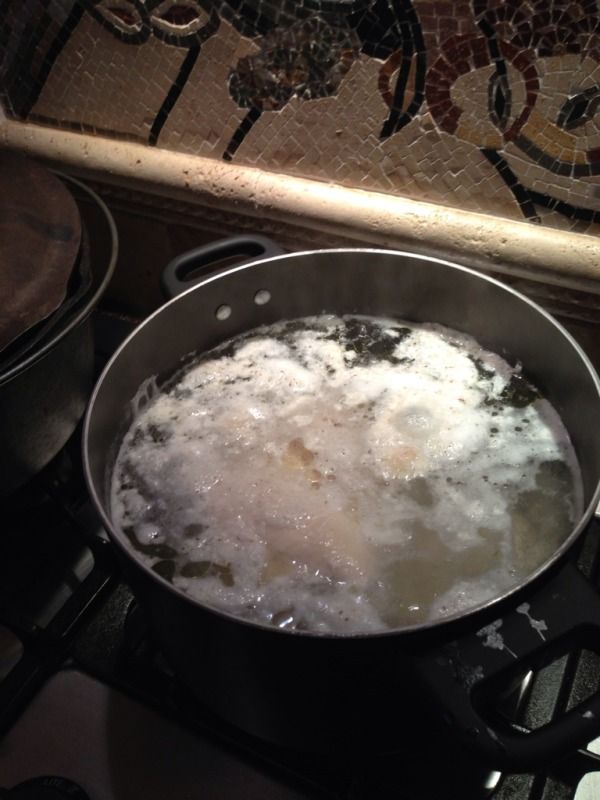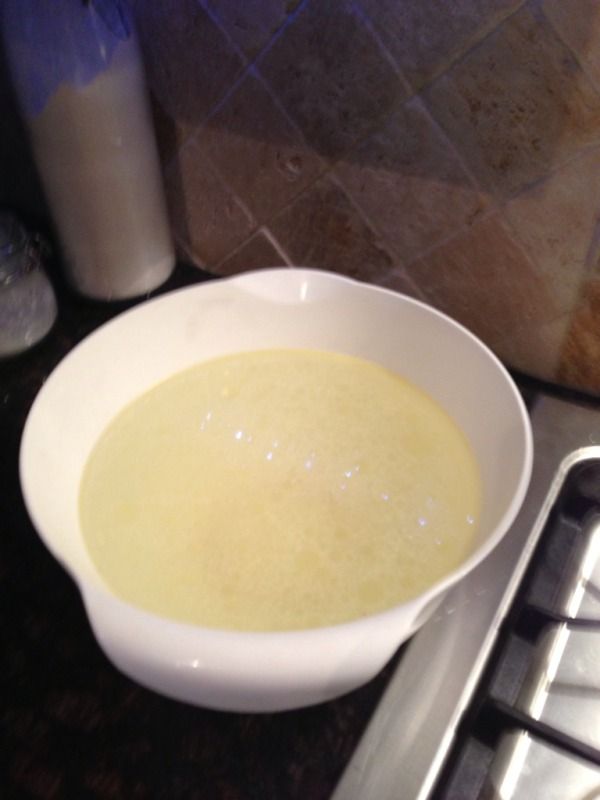 Used Venison/Pork/Jalapeno on this gumbo. Smoked the sausage on the pit while they were whole links a few days prior. Then sliced and browned right before cooking the gumbo.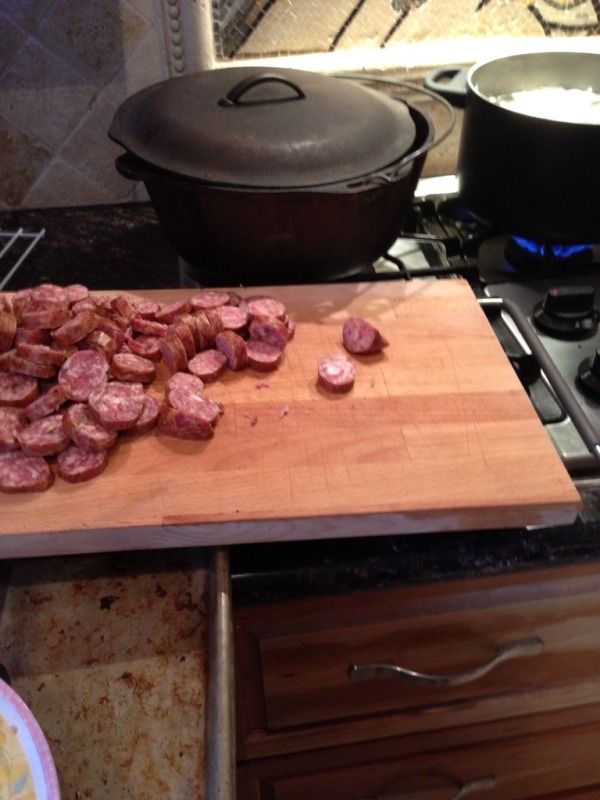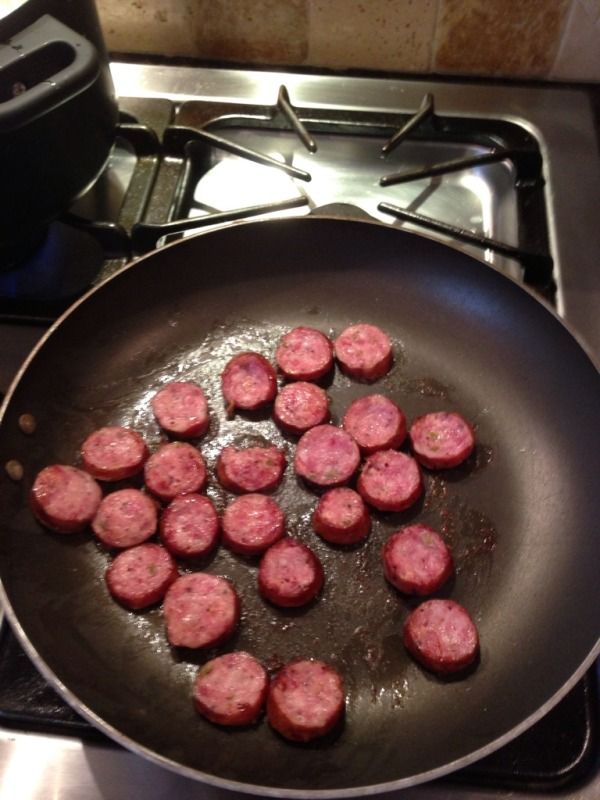 I also like to use pan sausage in mine. Turned out as a drunken mistake about 12 years ago, but those damned things come out like little flavor crystals full of the gumbo's flavor. They soak up tremendous amounts of flavor. For this gumbo I used a tube of hot and a tube of chipotle. Browned it in the pan and drained it well before using.
Sliced all veggies...One med/large white onion, one stalk celery, one bellpepper in one bowl. I also sliced one bunch of green onions (keep separate from other veggies as they go in almost last). And yes, I use frozen sliced okra. It's just the way I learned and it comes out great.
(Sorry, forgot to snap pics of veggies)
Now, onto the roux. I start out with roughly 50/50 vegetable oil and all purpose flour. I adjust accordingly throughout the roux making process. If it gets too runny, add flour. If it starts to gum up and smokey, add oil. I like to get it to the point of when I drag my spatula through the middle that it runs back together very slowly. Just keep burning slowly until you get to the color you want.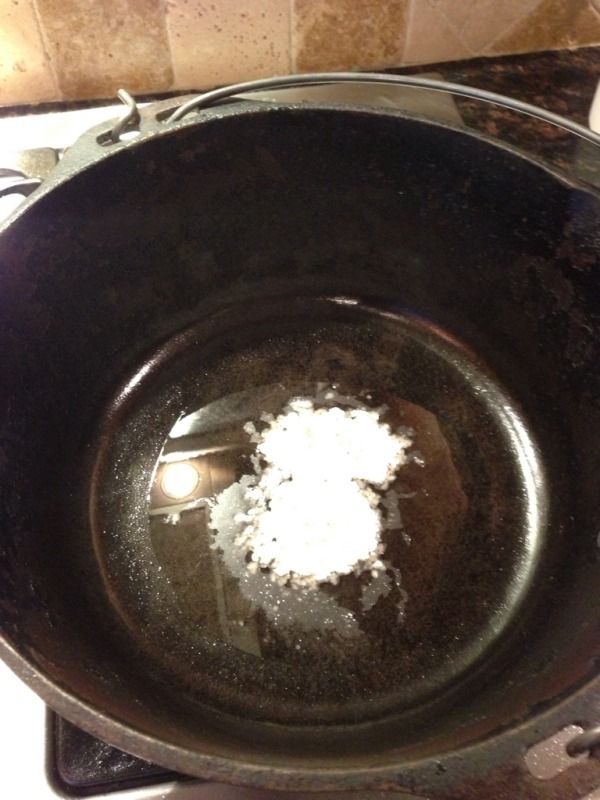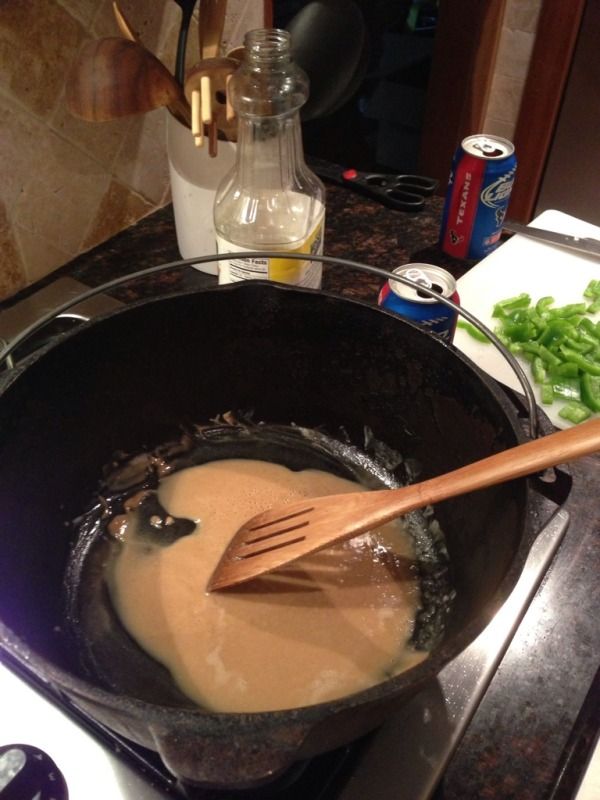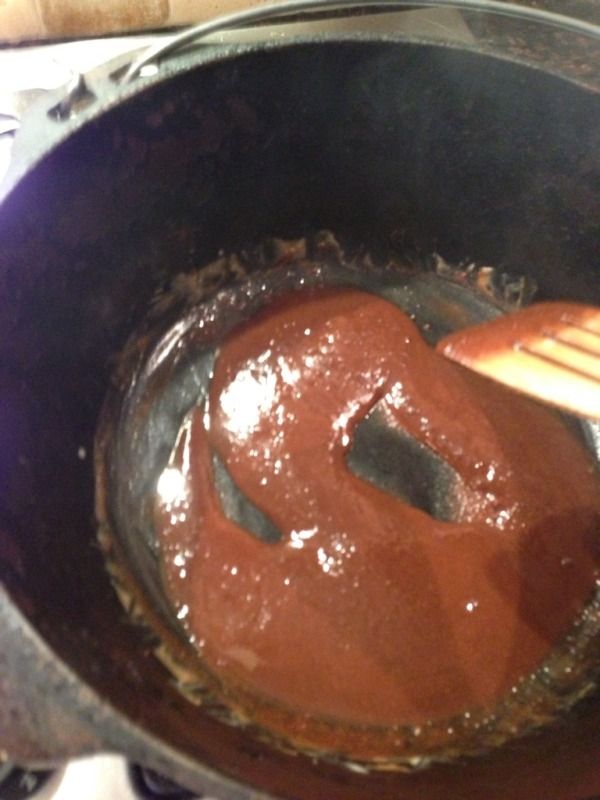 When you get to the color and thickness you want, add the trinity. This will start smoking and sizzling a lot probably. I always keep a couple of open beers ready at hand and will cool it down if needed. Then just cook the trinity down until everything is soft and the onions are translucent.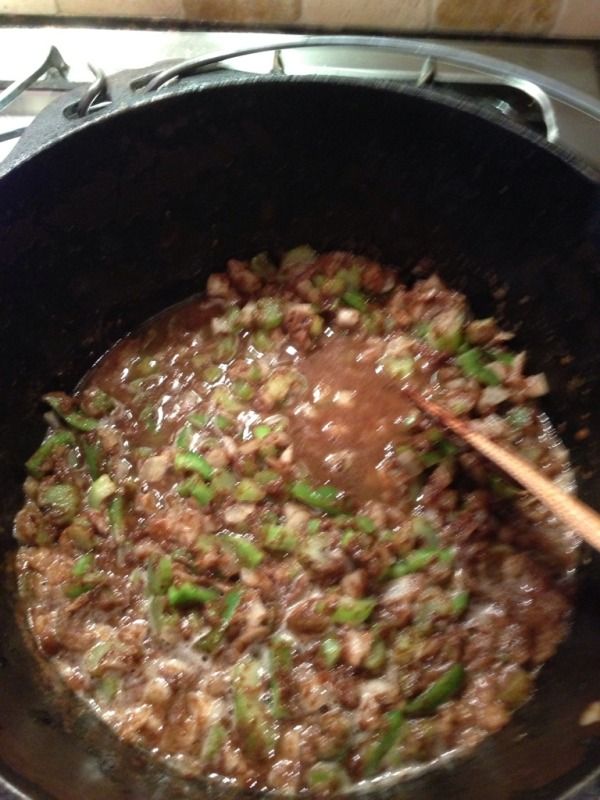 After it gets to that point, I add all of my meats and chicken stock and crank up the heat. I bring it to a boil and do just some of the basic seasonings at this point (some pepper, minced garlic, cayenne...)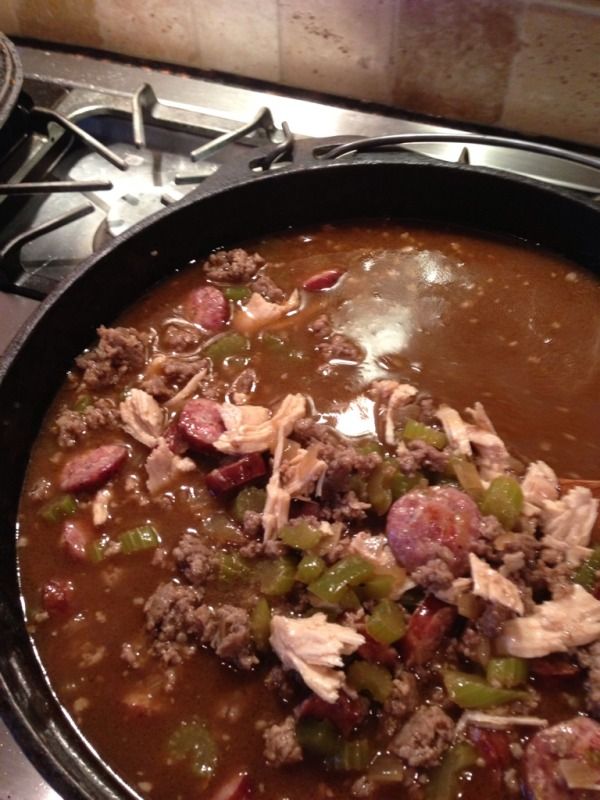 Then, after bringing to a boil I add in the green onions and okra and shut down the heat to low. Then I start fine tuning the flavors at this point. After I get it how I want it to be, I cover it and let it sit for a minimum of 2 hours on low heat. I check it every once in a while and adjust seasonings if needed.
Make your rice and serve anytime after the simmering. I let everyone top their own with file' instead of adding to the gumbo. Serve with french bread. Enjoy!
Sorry about the crappy phone pics.