Copyright @2017 TigerDroppings.com. All rights reserved.
Sports Forums
Message Boards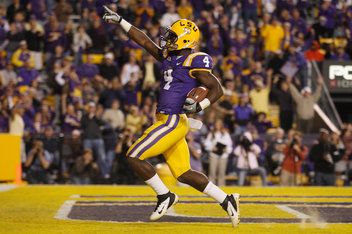 | | |
| --- | --- |
| Favorite team: | LSU |
| Location: | Baton Rouge, LA |
| Biography: | LSU Grad. |
| Interests: | |
| Occupation: | |
| Number of Posts: | 12805 |
| Registered on: | 7/27/2005 |
| Online Status: | Not Online |
Recent Posts
Message
re: Bloodborne - And Here We Go
-
Chimlim
on 6/26/17 at 7:12 am
---
[quote]I've stayed away from the masochistic difficulty games. No Dark Souls. No Demon Souls. No Bloodborne. [/quote] Whenever I can't take anymore Dark Souls, I put in COD or Halo and just screw around until I'm ready for Dark Souls again. :lol:...
Jump to Post
-
View Topic
- Replies (0)
re: Bernie and Pocahontas are Actively Inviting Violence
-
Chimlim
on 6/20/17 at 9:53 am
---
Bernie supporters are by far the most violent. Democrats encourage violence because in their eyes, they see nothing wrong with it. To them, they are fighting injustice, bigotry, racism, sexism, and pretty much anyone who opposes them. And to them, it is perfectly justified. This is a scary group of ...
Jump to Post
-
View Topic
- Replies (0)
re: This was spotted at Capitol Pride today
-
Chimlim
on 6/12/17 at 8:24 am
---
What exactly do you have to protest against Trump? He hasn't said anything about gays. Is that it? Is it because he hasn't decorated the white house in rainbow colors yet? Last I checked, Trump wants to regulate immigration from dangerous Muslim countries that want to effect our way of life, inc...
Jump to Post
-
View Topic
- Replies (0)
re: Saban: The thought of retirement terrifies me
-
Chimlim
on 6/9/17 at 8:04 am
---
I believe him. Saban lives breathes eats shits football 24x7. I mean he was already worried about the 2004 season beginning, whether or not Mauck and Clayton were returning, while he was holding the crystal trophy after winning the 2003 NC game. I hate to say it, but he's actually at the perfect pro...
Jump to Post
-
View Topic
- Replies (0)
re: EA Play surprise games?
-
Chimlim
on 6/6/17 at 3:57 pm
---
[quote]but I can't help but wish it was a new NCAA football or basketball game. They CAN make a game with generic rosters, they just haven't yet. Maybe now they will? [/quote] Wishful thinking. I don't think they can use the NCAA logo or any conferences either. Thanks Sam Keller you no talent hac...
Jump to Post
-
View Topic
-
Replies (1)