Copyright @2017 TigerDroppings.com. All rights reserved.
Sports Forums
Message Boards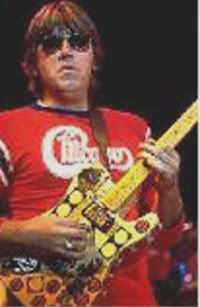 | | |
| --- | --- |
| Favorite team: | LSU |
| Location: | In and Out of Consciousness |
| Biography: | |
| Interests: | |
| Occupation: | |
| Number of Posts: | 3366 |
| Registered on: | 9/17/2009 |
| Online Status: | Not Online |
Recent Posts
Message
re: Great Live Albums of Classic Rock Era
-
Chitter Chatter
on 6/20/17 at 9:19 pm
---
The best Stones live album is Brussels Affair '73. It was on bootleg for years until finally given a proper official release about 6 years ago. [img]http://wwwrollingstones.wpengine.netdna-cdn.com/files/2012/07/the-brussels-affair-live-1973-600x600.jpg[/img] I know it's not classic rock but two ...
Jump to Post
-
View Topic
- Replies (0)
re: Have you ever been to Gruene Hall in Texas?
-
Chitter Chatter
on 6/14/17 at 12:21 pm
---
It's fantastic as is Whitewater Amphitheatre. It's further up river outside of the city limits. You can either get a ticket for a show or sit in your tube on the river and listen out there. Also if you tube the river up closer to Canyon Lake, there are no restrictions on the amount you can carry...
Jump to Post
-
View Topic
- Replies (0)
re: Who's going to U2 in Jerry World tonight?
-
Chitter Chatter
on 5/28/17 at 3:55 pm
---
I'd say the first four songs sounded bad but it seemed the sound engineers got it right. Rest of the show sounded as good as it can get in there. When the roof is opened the sound is better.... But that's only happened to one show I've seen there. I think they either didn't do a real sound check...
Jump to Post
-
View Topic
- Replies (0)