Copyright @2017 TigerDroppings.com. All rights reserved.
Sports Forums
Message Boards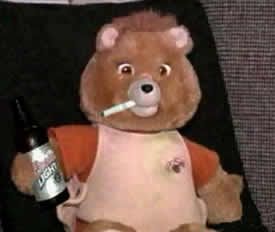 | | |
| --- | --- |
| Favorite team: | LSU |
| Location: | Austin, TX |
| Biography: | |
| Interests: | |
| Occupation: | |
| Number of Posts: | 29102 |
| Registered on: | 10/26/2006 |
| Online Status: | Not Online |
Recent Posts
Message
re: F house of cards
-
Teddy Ruxpin
on 6/25/17 at 12:50 am
---
I haven't watched this season yet, but this sounds like what happens when a show runs too long, and doesn't just get to the point. As has been mentioned before, we could take a cue from the British some times in keeping shows in the 3 season range. You keep going and you just open yourself up ...
Jump to Post
-
View Topic
- Replies (0)
re: 9 days in Peru - highlights, pics, etc.
-
Teddy Ruxpin
on 6/24/17 at 9:55 pm
---
Ya, I just picked the best one. I know it isn't like the ones in China. [quote]Macchu picchu is mind blowing, same with rainbow and huaccachina too. Shits crazy[/quote] Well shite bruh, after MP, I can't do the other two :lol: Keep thinking. How many days had you been at elevation when you d...
Jump to Post
-
View Topic
- Replies (0)
re: Credit Card Rewards and Points Discussion
-
Teddy Ruxpin
on 6/24/17 at 8:33 pm
---
If it's only one AU they will disregard it. Call back and play dumb "why did you not approve me?" They will say too many accounts, you can say how many? I've only opened a few. And say I'm an AU on my wife's card opened such and such date, is that a problem? Then they'll disregard. And ya it's an...
Jump to Post
-
View Topic
- Replies (0)