First I brined my specked trout in kosher salt, brown sugar, peppercorns, cloves and bay leaves. About 3 hours
Next, I drained on a bakers rack and put back into fridge for 2 hours. This is supposed to help with a glaze.
Them I lit my fire (snake method style).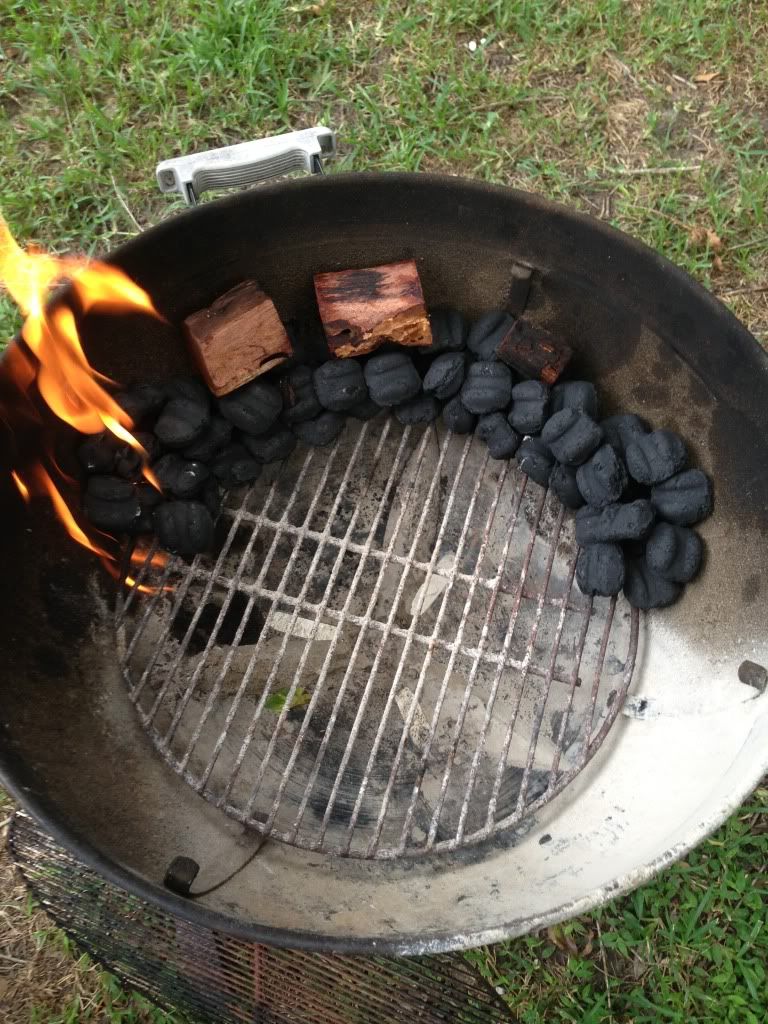 And put my fish on the kettle.
1/2 way through cooking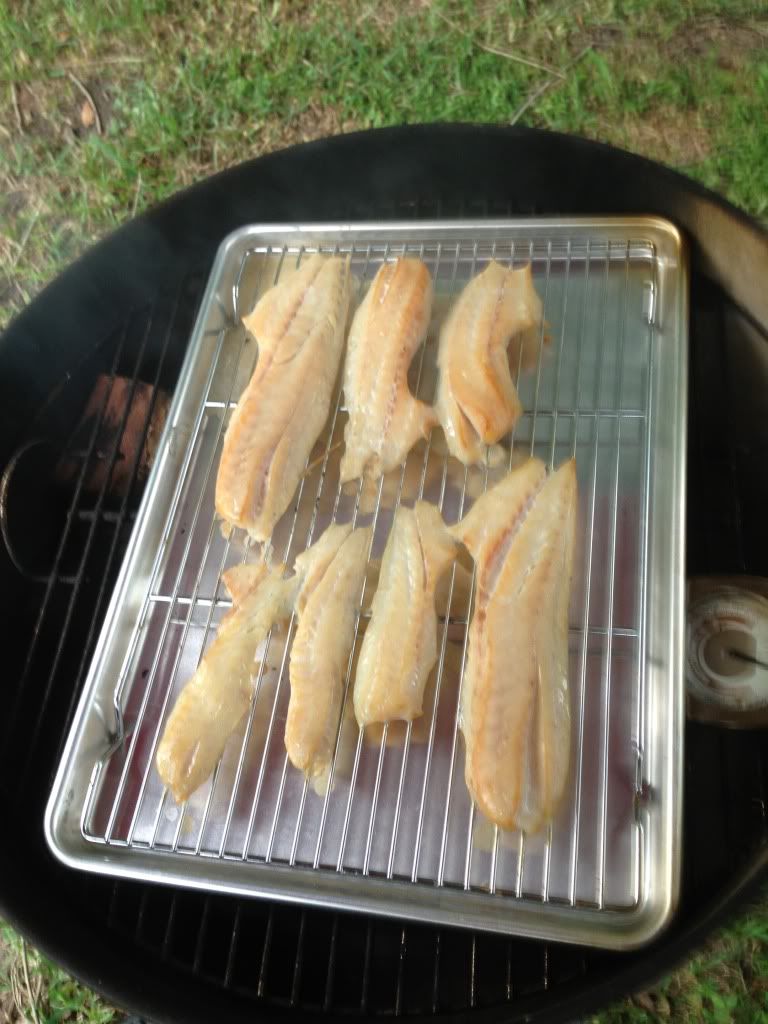 The final product: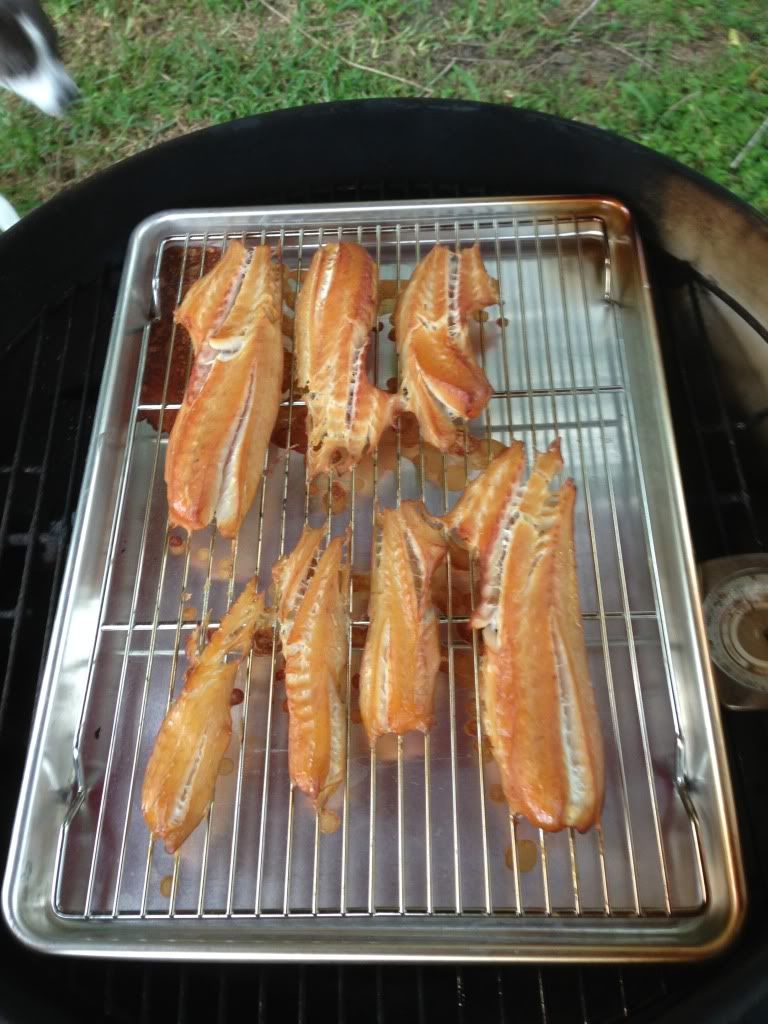 I flaked some up and mixed with cream cheese, horseradish and pepper. It was a nice little dip. Ill snack on the rest of the jerky today.