Copyright @2017 TigerDroppings.com. All rights reserved.
Sports Forums
Message Boards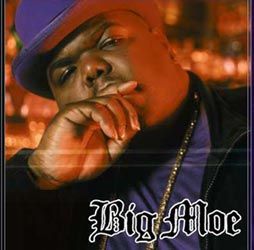 | | |
| --- | --- |
| Favorite team: | LSU |
| Location: | Chicago |
| Biography: | |
| Interests: | |
| Occupation: | |
| Number of Posts: | 3989 |
| Registered on: | 2/13/2013 |
| Online Status: | Not Online |
Recent Posts
Message
re: What is your most embarrassing sports moment?
-
Big Moe
on 4/7/16 at 1:29 pm
---
As a sophomore in high school i stepped up to tee-off for my first tournament on the golf team. I had never golfed in a competitive environment before and did not realize how nervous I was until I stepped up to the first tee. To make matters worse I was the second group of the day so pretty much...
Jump to Post
-
View Topic
- Replies (0)
re: Chipotle back in the news
-
Big Moe
on 3/9/16 at 12:52 am
---
A "healthier" burrito/salad shop opened up next door to a chipotle by where I work. Food is incredible compared to chipotle, and better variety, but is still getting owned customer wise by Chipotle. Blows my mind how much people love that place...
Jump to Post
-
View Topic
- Replies (0)
re: CBB: 2/27
-
Big Moe
on 2/27/16 at 9:28 am
---
[quote]Still bitter Brunson chose Nova over Illinois. Never the bride and always the[/quote] Crazy that Temple almost got him. He was basically a lock since they offered his dad a coaching job, then pulled it when the old man got popped for sexual assault at a massage parlor ...
Jump to Post
-
View Topic
-
Replies (1)