Sorry about the quality of the pictures. Used my wife's camera, and the flash was too bright.
I made a blackened seasoning out of dried cayenne, oregano, thyme, salt, and black pepper. I always add a little more cayenne than you might think you would need. The cooking tempers the heat.
I started out with frozen scallops from Costco. Can't get fresh, so I make do. Make sure you pull the muscle off the side...
Very delicious. I thought my wife would think they were a tad too hot, but she loved them.
I put a little olive oil on the scallops and dustem them with my blackened mixture.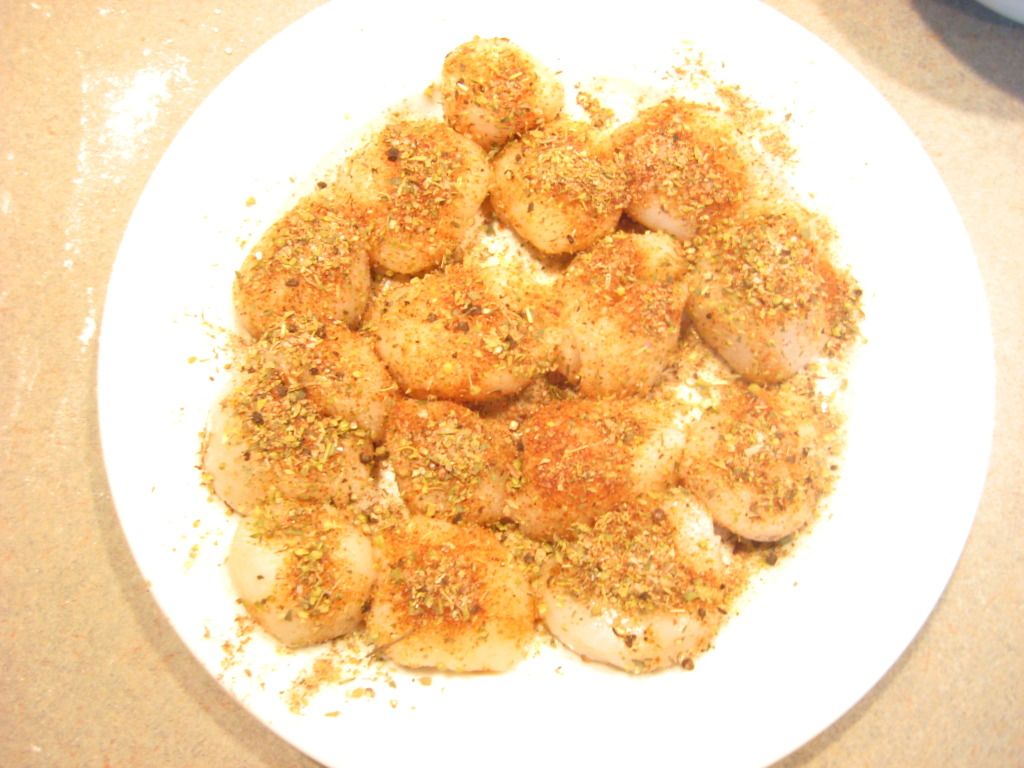 Put 'em on the cast iron skillet that is hot, hot, hot...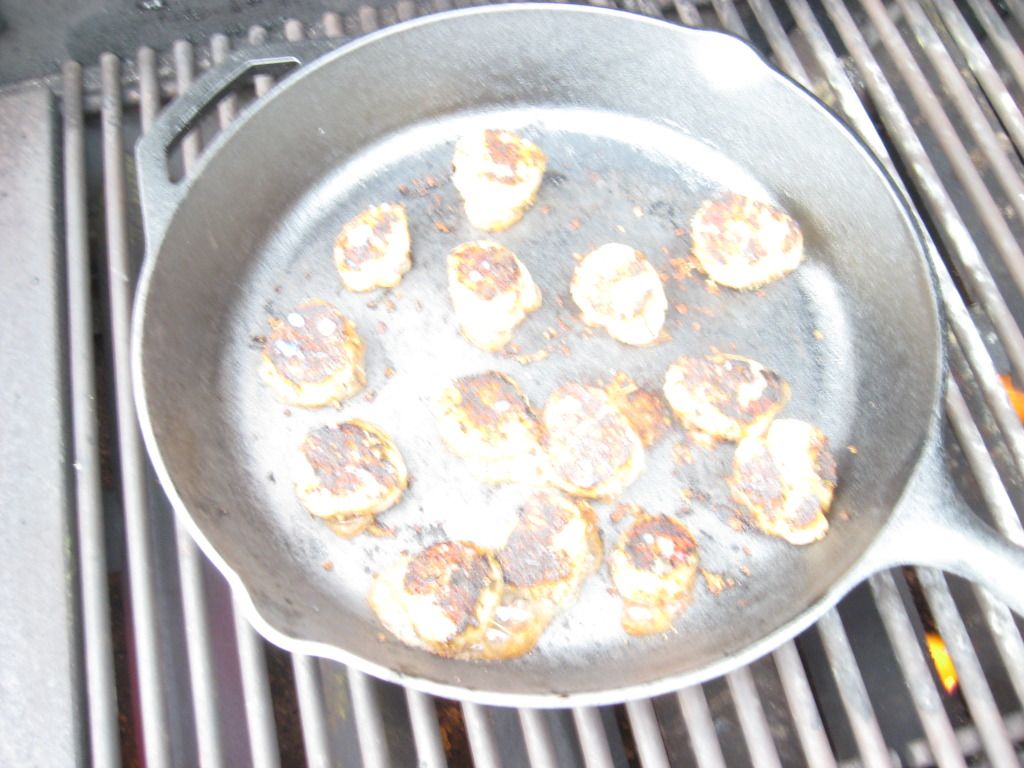 Some people finish in the oven, but I pull the hot pan and let them sit on it for a few minutes, instead. The cast iron retains so much heat, that they cook all the way through. I topped the scallops with a little melted butter with shallots, salt, and lemon juice...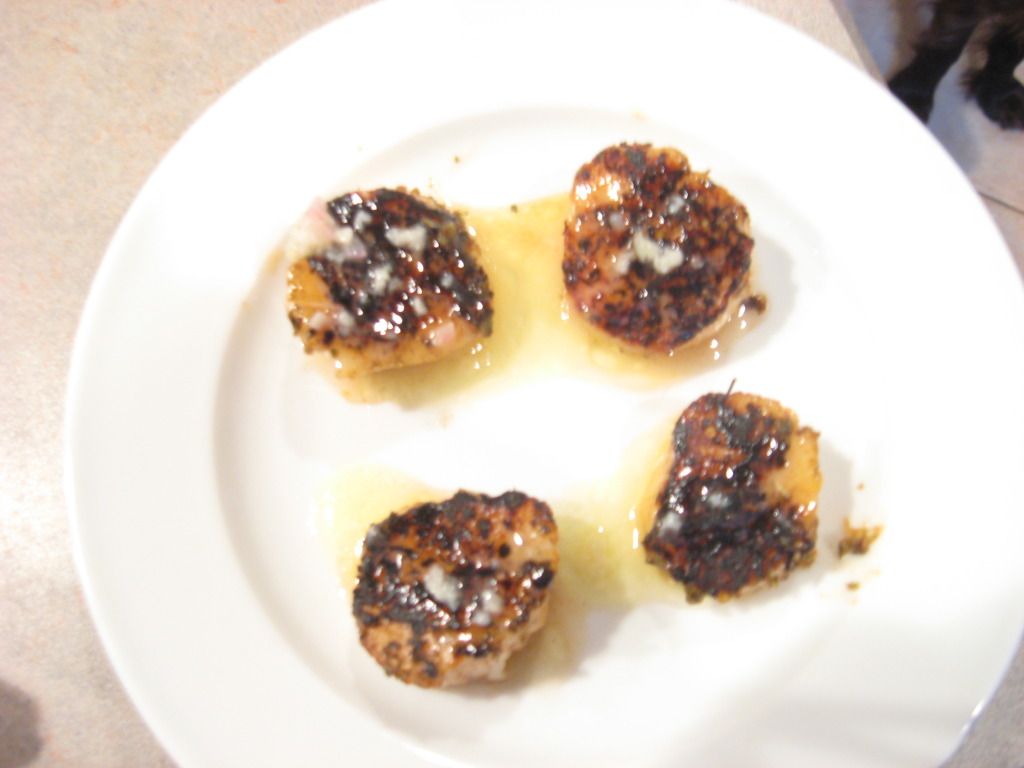 This post was edited on 8/5 at 6:04 pm