I've been meaning to post this about that brisket I smoked Sunday. You know what to do with leftover brisket? It's really good on a biscuit! The two go perfectly together. Here's a couple I had the other day with only some German mustard with it. Delicious!
Now that first root beer float I made night before last was absolutely delicious and in the pisture I posted you can see the actual separation between the ice cream and the root beer. I realized later as I was enjoying it that the best part is when the two have had time to sit a couple of minutes and you stir it up a bit. That's when the clumps of ice cream break down into coarser chunks and that is what really makes it good.
The one from the other night.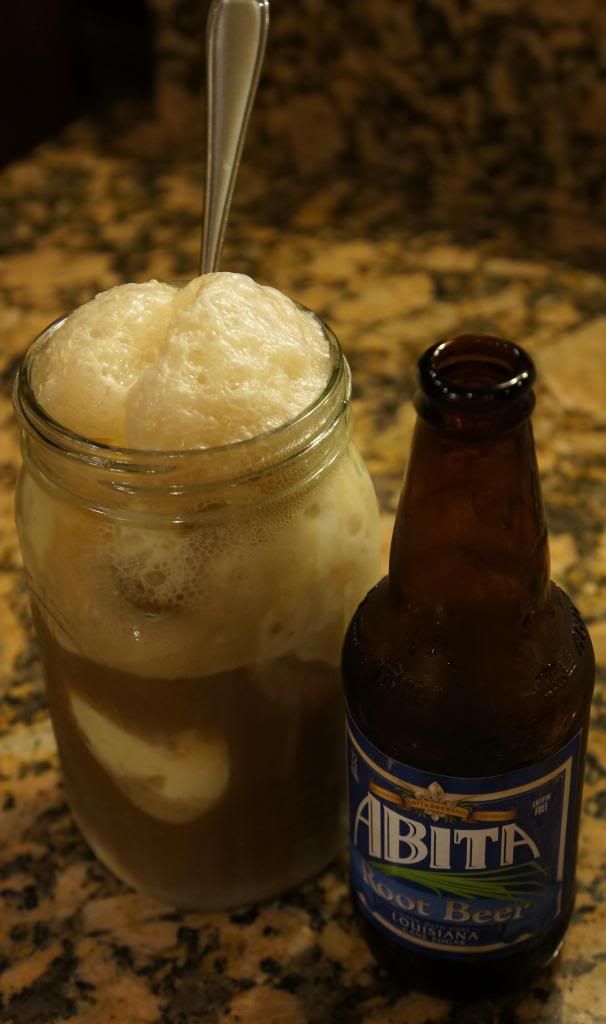 Now they were both delicious but the magic happens after the float sits a couple of minutes and you give it a few good stirs.
I even got a brain freeze from last night's float. I had put the jar in the freezer for a few minutes before making it. It got good and frosty!
This post was edited on 6/27 at 10:01 am