Copyright @2017 TigerDroppings.com. All rights reserved.
Cajunate
Louisiana
Member since Aug 2012
1638 posts

A Really Special Flake
Posted by Cajunate on 5/10/13 at 1:11 pm
0
1
This morning I was fixing myself a bowl of Special K Oats and Honey cereal and as I was pouring the cereal into my bowl I grabbed a few and ate them dry and as I reach into the box for a few more I noticed something a bit large in the box. I reached in and pulled it out and was amazed to find one single flake so big I just had to measure it. It measures three inches across!
Now THAT"S a Special flake!!!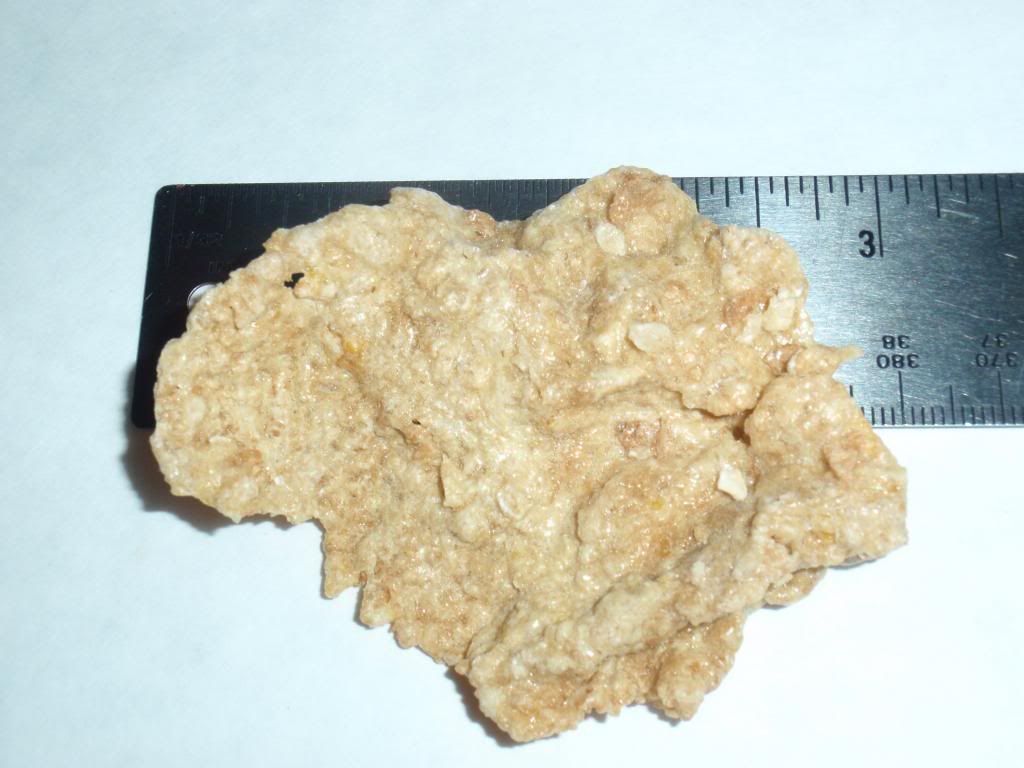 wiltznucs
South Florida Fan
Apollo Beach, FL
Member since Sep 2005
8237 posts

LSUballs
Tennessee Tech Fan
RayVegas LA
Member since Feb 2008
29046 posts

Online

BRgetthenet
USA Fan
N4HGolfBoardMVP
Member since Oct 2011
100002 posts

re: A Really Special Flake
Posted by BRgetthenet
on 5/10/13 at 1:22 pm to Cajunate
Looks like Northern Africa.


WNEI
MeridianDog
Mississippi St. Fan
Home on the range
Member since Nov 2010
7633 posts

re: A Really Special Flake
Posted by MeridianDog
on 5/10/13 at 3:33 pm to Cajunate
Regardless of what anyone else may say, I am impressed.
sportsguy88
USA Fan
baton rouge
Member since Jan 2009
86 posts

re: A Really Special Flake
Posted by sportsguy88
on 5/10/13 at 3:47 pm to MeridianDog
I have found a few big flakes like that before also in the Special K oats and honey. I love that stuff
Back to top
Follow TigerDroppings for LSU Football News