Copyright @2017 TigerDroppings.com. All rights reserved.
Sports Forums
Message Boards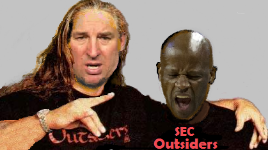 | | |
| --- | --- |
| Favorite team: | Arkansas |
| Location: | Fayettechill |
| Biography: | |
| Interests: | |
| Occupation: | |
| Number of Posts: | 12815 |
| Registered on: | 12/10/2010 |
| Online Status: | Not Online |
Recent Posts
Message
re: 2017 WSOP Thread
-
Hubbhogg
on 6/9/17 at 7:56 am
---
[quote]I'm still debating playing the Giant event. The structure isn't great, and the rebuys will make it tough for someone with 1 bullet to keep up. But, for $365, I feel like I have to do it just for the experience. [/quote] I thought about trying to make it out there for this, just for the ...
Jump to Post
-
View Topic
- Replies (0)
re: Sailing?
-
Hubbhogg
on 5/30/17 at 8:40 am
---
[quote]Bert killed the fanbase. These days we just post about how we don't care anymore. [/quote] I really don't anymore. As has been stated by many, I cared the most during the late 2000's and Bobby's tenure. It's been all down hill since we fired him. I blame Long, he just looks at $$$ sign...
Jump to Post
-
View Topic
-
Replies (1)
re: NWA vs Little Rock
-
Hubbhogg
on 4/11/17 at 12:32 pm
---
[quote]I've lived in central Ark for 15 yrs and lived in Fayetteville for undergrad and grad school. There's really no debate here. Not even sure why it's a 'thing.' Other than family or a kick arse job who in their right mind would rather live in LR than Bentonville/Fayetteville? Answer is no one. ...
Jump to Post
-
View Topic
- Replies (0)
re: Did we win? Auburn edition
-
Hubbhogg
on 2/24/17 at 1:00 pm
---
[quote]This game is a freebie, but I'm sure certain posters will come out of their hidey holes if we lose. A few of them have been noticeably absent during this 4 game win streak. [/quote] No, we've just beat one highly over rated team in Cacky, and a bunch of shitters. Everyone is gonn...
Jump to Post
-
View Topic
-
Replies (2)