Copyright @2017 TigerDroppings.com. All rights reserved.
Sports Forums
Message Boards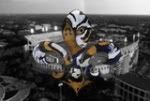 | | |
| --- | --- |
| Favorite team: | New Orleans Saints |
| Location: | Cypress, TX |
| Biography: | |
| Interests: | Football Football Football |
| Occupation: | |
| Number of Posts: | 2937 |
| Registered on: | 9/21/2008 |
| Online Status: | Not Online |
Recent Posts
Message
re: Do these guys look alike?
-
xrockfordf150x
on 6/11/17 at 12:52 pm
---
He is very turtleish. [img]https://usatodaysports.files.wordpress.com/2017/05/636264155122792482-tclbrd-02-19-2017-clarionledger-1-d005-2017-02-18-img-b54o8713-2-1-u3hf7f50-l977809313-img-b54o8713-2-1-u3hf7f501.jpg?w=1000&h=666[/img] [img]http://i57.photobucket.com/albums/g227/xRockfordF150x/C...
Jump to Post
-
View Topic
- Replies (0)
re: What is up with Davon Godchaux?
-
xrockfordf150x
on 4/29/17 at 9:00 am
---
Godchaux isn't the right size for his position so he'll go cheap compared to his production. Too small for DT, not long and lean enough for a true DE. I think he and Lewis Neal will be amazing value for whoever drafts them. They both performed very well against stiff competition, but don't match po...
Jump to Post
-
View Topic
- Replies (0)
re: Report all site issues here...
-
xrockfordf150x
on 2/28/17 at 2:06 pm
---
Having the same issue. Started yesterday. As a newly opened page is loading it pushes me to the bottom of the page. If I scroll back to the top and the page isn't completely loaded it will push me back to the very bottom again. This will go on as long as the page is loading. It's making it really to...
Jump to Post
-
View Topic
-
Replies (1)
Fournette v Ole Miss Spanish call
-
xrockfordf150x
on 2/7/17 at 8:30 pm
---
I know we had the Tre White Spanish call on here a while ago, but there are many more. The broadcast during the ole miss game was great. I'd like to hear more from this guy in the future. You can't help but get excited with this type of broadcast. [link=(https://m.youtube.com/watch?v=hAMVQGQ5B1o...
Jump to Post
-
View Topic
-
Replies (12)
re: Bernie Sanders Speaks On Electoral Vote
-
xrockfordf150x
on 12/19/16 at 9:20 pm
---
If were going to take the consistent socialist approach, votes are a limited resource. Limited resources should be confiscated and redistributed to others who have a shortage of resources, i.e. give Trump and others the surplus of votes. A consistent socialist could never win an election without con...
Jump to Post
-
View Topic
- Replies (0)