What choke restriction do you use?
What brand?
On what gun?
Ammo do you shoot?
And have you patterned your gun with all of the above?
I'm getting ready to do a trial of choke tubes with various kinds of ammo and pattern them. Will calculate pattern % (pellets in 30" circle divided by the total # of pellets in shell) doing 3 shots for each combo (to get average since shots vary).
Performing per this website:
LINK
Will post results
____________________________________________
Alright, so this is Phase #1 of the results. I used Phase #1 to weed out the chokes I didn't like (and hopefully get my money back). So how did I do it?
Hung paper targets with a 30" circle. Shot each from about 35 yards away. I counted each pellet penetrated within the circle and then cut open a shell to count the pellets. Turns out the Kents and Black Clouds have about the same (154 vs 152). Calculated percentage using these numbers. Something interesting I noticed is that Black Clouds have these weird BBs mixed in. Darker in hue and look a lot different.
The exact specs of the Kents were the SilverSteels (my shells of choice): 3", 12ga, 1-1/4 load, 2" shot, 1480 fps
Black Cloud: 3" 12ga, 1-1/4 load, 2" shot, 1450 fps
What chokes did I use?
1. Kick High Flyer Modified (Ported)
2. Browning "Standard choke that came with gun" Modified (Flush with barrel)
3a. PatternMaster Extended range (ported)...used with Kents only
3b. PatternMaster Full choke Black Cloud (unported)...used with Black Clouds only
4. Carlson's Black Cloud Mid Range (Unported)
Alright, so the results?
My conclusions:
- Kents have a better pattern % than Black Clouds on average among all the various chokes
- Kicks had the best percentage with Kents but the worst percentage on average with Black Clouds.
- I'm going to keep the kicks and keep shooting Kents.
- I'm taking back the Carlson's (worst percentage on average with both loads)
- Also taking back Patternmaster. Not worth the money IMO.
I'm going to try this again with just the Kicks and Browning choke with Hevi-Metal and Remington loads another time.
Pic of best combination (kent + kicks)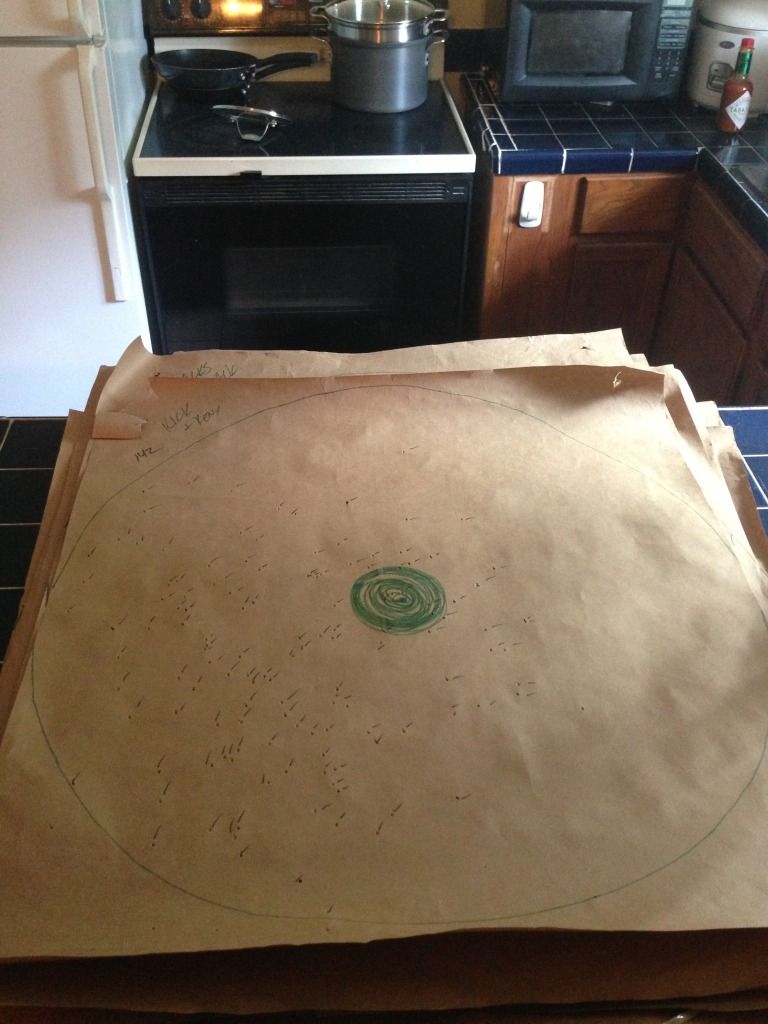 This post was edited on 7/28 at 3:03 pm