My dad, uncle, and one of their friends got to the camp Thursday. They caught 28 bass and 3 white perch the first two days.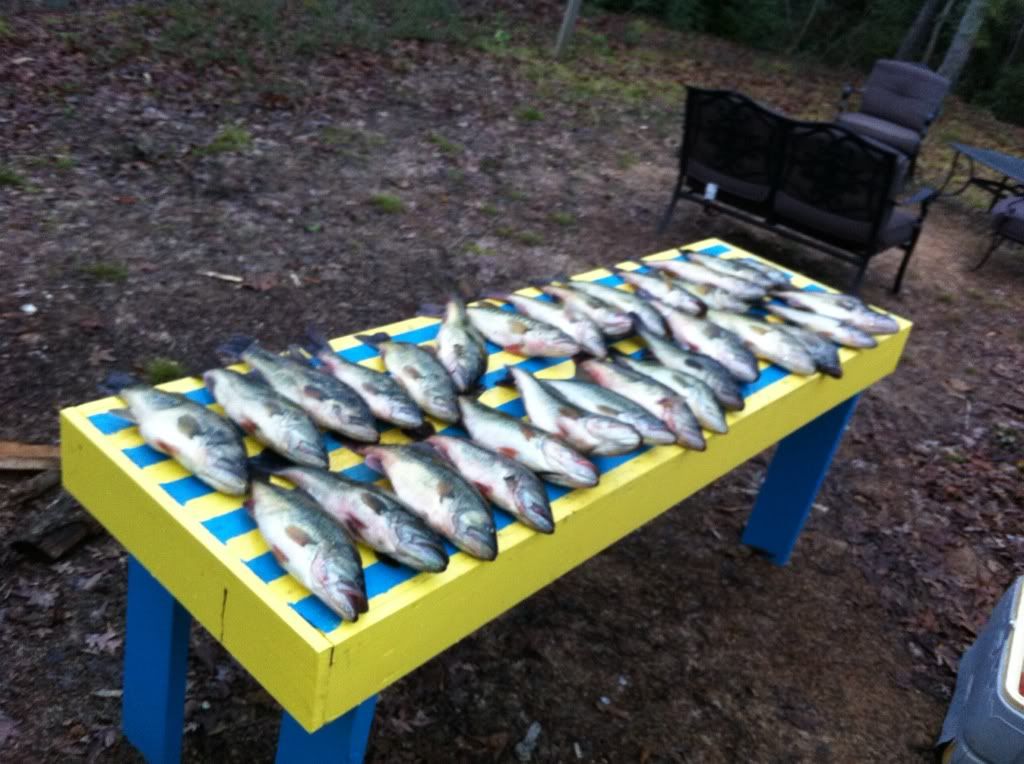 We fished Saturday and caught 15 keepers. Yesterday we went out after the storm passed through. We caught 8 from 11:30 to 3, and I'm pretty sure if we could have fished til dark we would have caught our limit.
Also our neighbor set out a trot line and only caught two, but they combined for 89 lbs!
The "small" is 22 and the big one is 67.
This post was edited on 2/11 at 9:50 am