Heres a recipe that I've been reluctant to share, but what fun is that. Award winning Brunswick Stew in the true Coastal Georgia/S. Carolina Tradition. If making good BBQ was a sin, you'd go straight to Hell with this recipe..
First prepare your sauce..
In a 2 Qt Saucepan over low heat... Add...
1 Stick of Butter
1 3/4 Cup Catsup
1/4 Cup Yellow Mustard
1/4 Cup White Vinegar
Blend until smooth then add..
4 cloves fresh minced garlic
1 tsp. Black Pepper
1/2 tsp. Red Pepper
1/2 oz. Hickory flavored Liquid Smoke
1 oz. Worcestershire Sauce
1 oz. Tabasco Sauce
1/2 oz. Lemon Juice
1/4 Cup Dark Brown Sugar
Increase heat to simmer, stir constantly for 15 minutes. Do not allow the sauce to boil. Should yield approximately 3 1/2 Cups of sauce.
Now on the the main event...
In a 2 Gallon Pot...
Melt 1 stick of butter, then add..
1 Cup of diced onions..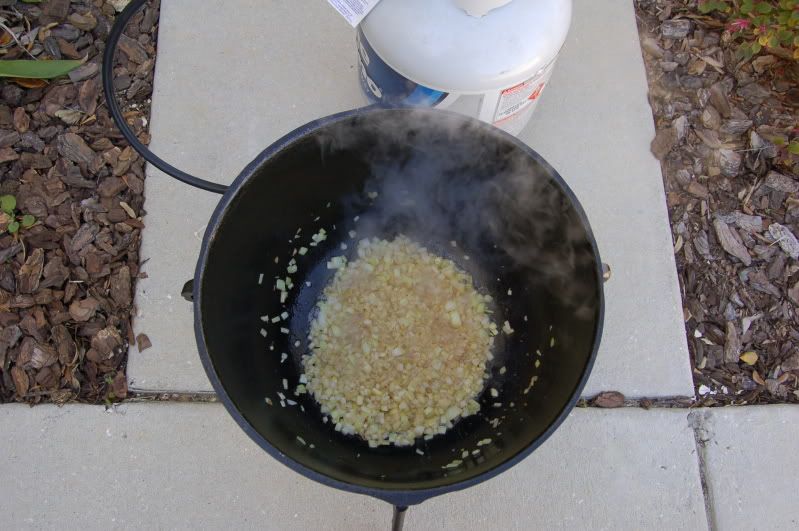 Then add..
24 oz Chicken Broth
1 Deboned smoked chicken
3 lbs of smoked pork
Bring to a rolling boil, then add..
28 oz can of chopped stewed tomatoes including juice
The previously prepared sauce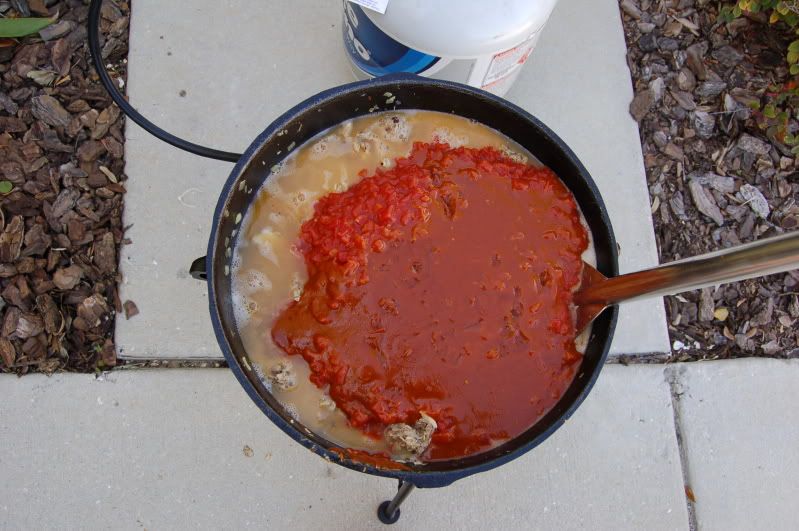 Then add..
1/4 cup Hickory flavored Liquid Smoke
20 oz. of frozen shoepeg or sweet corn
Simmer for two hours and serve...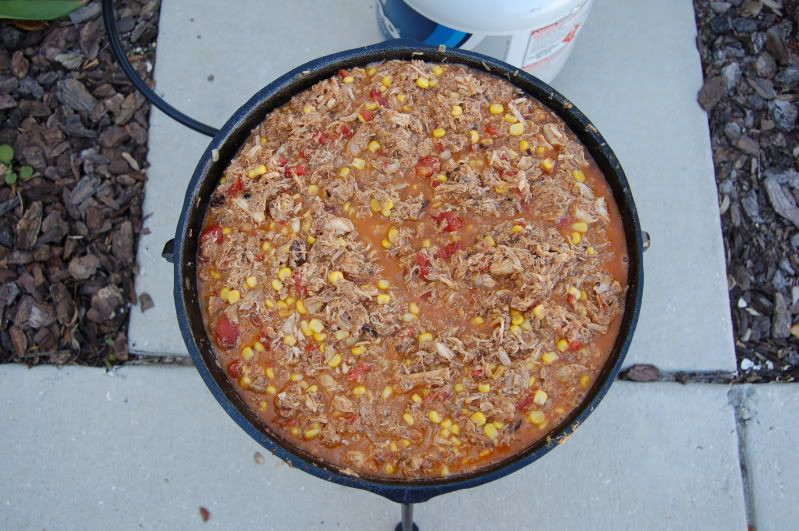 This post was edited on 2/13 at 2:59 pm