So here I am cruising across the Canadian prairie when I spot a badger. Cool. Photo op says I. Grabbing my camera, I pull alongside and begin to snap a series of images.
Maybe I noticed that the badger squared up, maybe I didn't as the camera was snapping away at several images per second.
All at once I notice a black blur come into the viewfinder. It is none other than Snoopdog, my trusty lab. Back home in South Carolina, Snoop is well known as a killer of raccoons and hogs.
Well says Snoop. Here is a dumb arse coon in the wide open. I'ma get his ass, and he busted out of the camper topped truck bed.
Death to all Coons!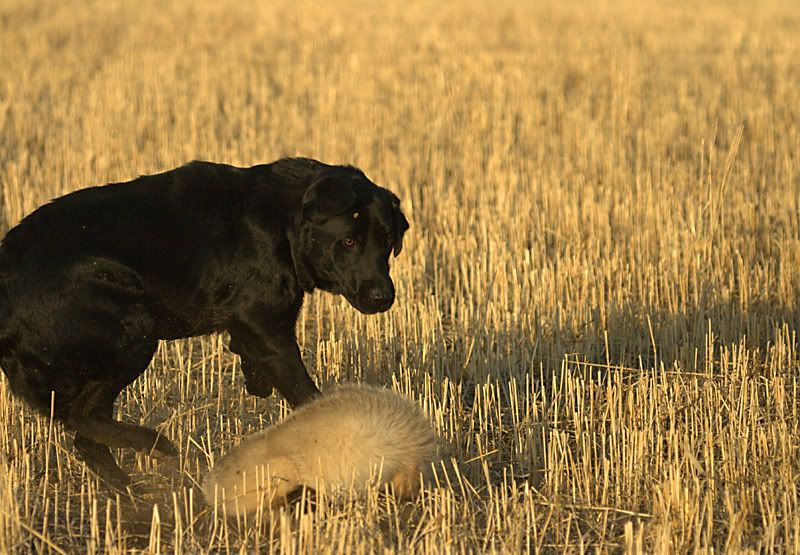 Wait a fricking minute here...
That ain't no Coon! Fuuuuuuuuuuck!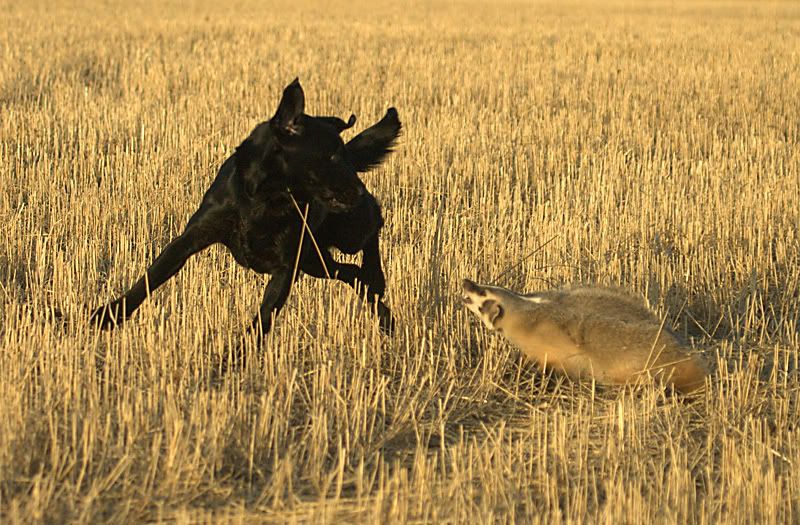 The end.